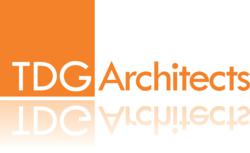 "We have been so happy with Brian and the group at TDG that we have made it mandatory that every new franchisee use them," said John Bornoty, owner and CEO of The Big Salad.
Troy, Mich. (PRWEB) March 11, 2013
The Big Salad, a healthy eating, fast casual chain of restaurants in Metro Detroit serving fresh, custom-made salads, healthy and hearty soups and a wide range of sumptuous sandwiches, today announced that it has named TDG Architects as its architecture firm of record for both corporate and franchise-owned locations. TDG Architects has quickly become a leading, emerging business-focused architecture firm in Michigan committed to partnering with clients to solve design problems to grow their businesses.
The Big Salad has prioritized the design, interior finishes and overall aesthetic of its restaurants to best serve its customers with top rated service, food and atmosphere. The company has partnered with TDG since its establishment in 2008 to consistently scope, design and fit a balanced front and back of house into all locations.
"I came to TDG Architects with a passionate concept that they they shared, which allowed them to turn it into a vibrant reality," said John Bornoty, owner and CEO of The Big Salad. "Their creativity and passion for a superior client partnership is what differentiates TDG from the rest. Since we opened our first restaurant, TDG has been and continues to be involved in every new location we open. Five years and four stores later, they still share my passion for every new Big Salad we launch, including our new Ann Arbor restaurant which will open this spring. TDG designs our space and they bid and manage the project to ensure that the contractors are building the space just as they designed it to be."
In addition to front of the house design, TDG streamlined the design of The Big Salad's prep, kitchen and customer areas to ensure the flow of traffic is fluid and without bottlenecks for optimum efficiency, food safety and customer experience. Bornoty believes that restaurant design is the most important feature of his restaurants, and without superior thought and design, food safety and ultimate customer satisfaction would waver.
"If you walk into a space without a preconceived notion, you're liberated to do a better job and think creatively," said Brian Gill, president, TDG Architects. "We spend a lot of time talking about branding. There always has to be a balance between form and function. That's where I think we are the strongest. We've found a true client partner in John and The Big Salad and as a Michigan based company, we're proud to help The Big Salad grow its brand and franchise business."
"We have been so happy with Brian and the group at TDG that we have made it mandatory that every new franchisee use them," Bornoty explained. "TDG's talent goes beyond basic architectural services. Their knowledge of creating and building decorative materials combined with a keen ability to connect with suppliers has proven to be a very valuable asset in the continued growth of our company. After all, should a space be decorated for its functionality before it's designed? We think so."
About TDG Architects
Since 1996, TDG Architects has had the privilege of providing architectural services for a wide variety of clients in the commercial, office, retail, manufacturing, and residential markets. Clients include top corporations, financial institutions, developers, governmental agencies, and more. TDG's projects range from small but challenging to large and complex, layered with multi-level financing and governmental oversights. For more information about TDG Architects, visit: http://www.tdgarchitects.com.
About The Big Salad
The Big Salad, LLC, is a chain of four Metro Detroit restaurants specializing in custom salads, healthy soups and a wide range of sumptuous sandwiches. The first Big Salad location opened in Grosse Pointe, Mich. in 2008, followed by a second restaurant in Troy, Mich. in 2010, a third location in Royal Oak, Mich. in 2011 and its most recent restaurant opened in Novi in September 2012. One more opening is planned for spring 2013 in Ann Arbor, Mich. The restaurant chain has plans to open 200 stores in strategically located metro areas across the country within the next 10 years. Learn more at http://www.thebigsalad.net.