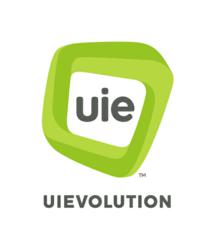 Guest Evolution, a world class connected screen experience, delivers the world's first HTML5 based TV solution to passenger and crew TVs, as well as to digital signs throughout a ship.
Miami, Florida (PRWEB) March 12, 2013
UIEvolution, Inc. and HMS s.a.s. today announce they are offering the next generation of on-board TV entertainment for passengers and crew, exhibiting Guest Evolution at the 2013 Cruise Shipping Miami in Booth #1701. The event is held March 12 to 14 at the Miami Beach Convention Center in Miami Beach, Florida.
Guest Evolution, a world class connected screen experience, delivers the world's first HTML5 based TV solution to passenger and crew TVs, as well as to digital signs throughout a ship. A next-generation of hospitality software that is revolutionizing the industry, UIE's Guest Evolution platform will debut on the maiden voyage of a new build cruise ship in June, 2013.
Featuring a browser-based smart TV application, Guest Evolution can be extended to support a host of innovative features for passengers and crew including:

Screen shifting™ live TV, movies and music to the passenger's smartphone or tablet
On-board mapping and routing
Information on ship activities, shore excursions and port guides with the ability for passengers to book from their in-cabin TV, smartphone or tablet
Restaurant and wine menus
HMS will engineer the system, setting the general guidelines for cruise-grade development, installation and commissioning of the PES Platform. HMS's expertise will also ensure a seamless integration with other relevant platforms on-board vessels, such as Broadcast Center, Local Entertainment System, Video Walls and Public Address (for emergency announcements).
"We are excited to work with HMS to launch the Guest Evolution platform," says Chris Ruff, CEO and President of UIEvolution. "We understand that providing the ultimate entertainment experience is vital when it comes to passenger and guest satisfaction. The hospitality industry needs a solution to manage applications across multiple screens and devices that will allow them to innovate. Guest Evolution does that."
Together, HMS and UIEvolution offer customers valuable processed information, providing expertise in the following areas:

Cruise-based hospitality in Europe and the United States for both new builds and refits
Relevant content and technology relationships including broadcast TV, video on demand, music on demand, and data services such as city guides, weather and mapping
Experience integrating hospitality IT systems, including property management, point of sale, guest services, room control and converged networks
Connected apps and services for mobile, tablet, smartTV, smart media box
Standards compliance, including maritime regulations and constraints, as well as HTNG standards for data interchange between hospitality IT systems
"Working with UIEvolution for this leading-edge project is truly a privilege. Cruise passengers' expectations today are the same as if staying in a luxury hotel or resort and that includes new and exciting entertainment solutions like ubiquitous media delivery and convergent TV," said Christophe Grignon, HMS CEO. "HMS will bring state-of-the-art infotainment integration for ships, contributing in adding a new perspective to their passengers' digital experience onboard."
The 28th Annual Seatrade Cruise Shipping Convention is the premier annual event for the Global Cruise Industry. It is supported by the Cruise Lines International Association (CLIA), the global association for the cruise industry and the Florida-Caribbean Cruise Association (FCCA).
About HMS
With 30 years of experience in the cruise industry, HMS is a world-wide recognized system designer and integrator in the fields of onboard Local Entertainment and Infotainment platforms. The company, based both in Europe and USA, provides ample expertise in the engineering and installation of Hospitality TV and Broadcasting, Audio, Video, Lighting, Communication networks, Automation, Rigging, Public Address, CCTV and more. The integration involves every type of onboard installation and application like theatres, lounges, discotheques, meeting rooms, casinos, spas, and more. HMS is recognized not only for exclusive professionalism and expertise, but also for design flexibility aimed at the best integration and system management. For further information, visit http://www.hmsgroup.com.
About UIEvolution
UIEvolution is the global leader in cross-platform solutions for Enterprise customers. Creating rich, cross-platform native experiences on all devices and screens, UIEvolution is dedicated to evolving customers' digital business to better support the fragmented landscape of screens and devices. With offices in the United States and Japan, UIEvolution has a proven track record with clients like Toyota, AT&T, Microsoft, Disney, Samsung, Mitsubishi, Hikari-TV and other Fortune 500 companies. Visit online: http://www.uievolution.com