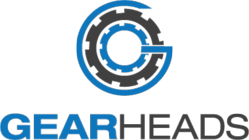 Rogers, AR (PRWEB) March 11, 2013
GearHeads.org, the leading source for automotive industry news and speculation, recently released a list of the best spring cars for mating season, titled "Springtime Cars to Assist During Mating Season." The list was written by GearHeads.org founder Chris Riley, and pokes fun at the cornucopia of options when it comes to spring car buying and mating. The full article can be found online at the GearHeads.org website.
The spring car list includes car picks for a wide array of enthusiasts searching for various types of "mates" such as; the "Hipster/Eco" trendy girl, the "My Baby Is American Made" girl and the "Wild One" girl. The 2014 Mustang and the Fiat Abarth made the cut, among others.
Riley explained the reason for the unique list when he said, "From an Italian clown-car rocket to an 8.4 Liter V10 that cause crude oil prices to fluctuate depending on your driving habits, there is a great deal of springtime choices. So what it boils (rubber) down too is what kind of mate are you looking for this spring?"
According to the GearHeads.org list, car enthusiasts looking for the "Wild One", for example, might be best suited driving a Cadillac CTS-V Coupe.
In regard to the "Wild One" type, Riley said, "This one is in constant need of attention and excitement. She gets bored easy and will soon be trying to find another suitor. You need speed and a pair of aviators. Prepare for expenses and pain as a side effect of this one but you will also have stories to tell for the rest of your short life."
Auto enthusiasts can find more information about the spring cars, automotive industry news and share their input with other auto fans on the GearHeads Facebook page or by following GearHeads on Google Plus.
About GearHeads.org:
The founder of GearHeads.org, Chris Riley, has built hundreds of successful websites on the premise that offering edgy, informed and objective information that people truly want must be a guiding principal –not an optional consideration. The GearHeads.org team has been involved in nearly every aspect of the auto industry, including car sales and mechanic work. Riley, who handles the marketing and SEO aspects of the site, prides himself on an innate ability to wreck vehicles. This site is comprised of a formidable team with a successful legacy – and some of the boldest, edgiest views on cars around. Learn more at Gear Heads website.
Chris Riley
Gear Heads
4796448280