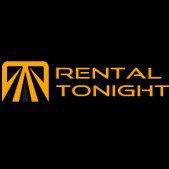 We're competing with some major players in the U.S. which can be seen with our competitive prices on the Rental Tonight site
(PRWEB) March 11, 2013
After months of testing and research, Rental Tonight has officially launched. Rentaltonight.com is the newest global car rental web site aiming to provide to the same day, business, and traveler market. This aim is reinforced by the fact that they deal with roughly 30,000 locations worldwide, all striving to make Rental Tonight the most attractive and one of the cheapest car rentals you can find.
Rental Tonight specializes in cheap car rental deals at U.S. airports, international airports and approximately 30,000 locations worldwide.
"The U.S. market is huge for Rental Tonight, especially the same day car rental market" – says Thomas Keith of Rental Tonight. "We're competing with some major players in the U.S. which can be seen with our competitive prices on the Rental Tonight site."
Rental Tonight will launch a mobile app to keep up with their demand and to make the site more accessible for people on the move. A Facebook app has also been successfully implemented to break into social media networking thus making Rental Tonight available to an even wider audience.
Rental Tonight has been designed with customers in mind. Easy to use videos ensure that customers have every kind of visual reminder when making their booking. E.g. Traveling with children? Rental Tonight even provides an insight into the Terms and Conditions of your rental. Customers can amend, cancel, or manage their booking with the click of a button. No need to contact a call centre and wait in a queue.
Rentaltonight.com has decided to use ReviewCentre.com to make sure that customer reviews are completed in a fair and unbiased way and exclusively by customers of Rental Tonight.
Rental Tonight also has special offers on limited mileage rentals, depending on location, making them significantly cheaper than the unlimited mileage car rentals. Whether looking for an affordable car rental at Atlanta International Airport, Cape Town city centre, or a car for the Edinburgh Tattoo Festival, compare the budget prices Rental Tonight has to offer.
Rental Tonight is all about providing car rentals for people on the move, whether they are on business or vacation.
Car Rentals at Today's Prices!