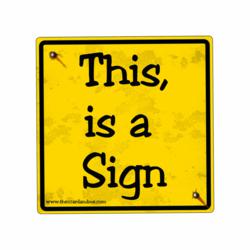 I was under 50 and had no family history of colon cancer. If I can get it, what on earth makes you think you can't?
(PRWEB) March 12, 2013
For the month of March, you'll find the top 10 excuses people make for not getting a colonoscopy, listed on the home page of The C Card and Me website. Click on any one of them and you'll find a compelling response. Common excuses such as "I'm too young" or "I have no family history" are addressed, to clarify who is at risk, and then convince those at risk to get screened.
"I was under 50 and had no family history of colon cancer. If I can get it, what on earth makes you think you can't?" Ali said.
Ali challenges readers, "If after you've gone through all ten and it still doesn't apply to you, then how good will it feel to know you've got just one less thing to worry about?"
In an effort to present the message from all angles, Ali reached out to other survivors and notable health experts such as GI specialist, Dr. W. Travis Dierenfeldt, who is a medical expert on Dr. Oz's website Sharecare.com, and Colorectal surgeon Dr. Robert Beart, a Harvard grad and Mayo Clinic alumni, who is a pioneer of such medical innovations as the development of minimally invasive, laparoscopic colon surgery.
"I asked, and was amazed at how they all leapt at the opportunity to be involved." She goes on to say how all were eye opening experiences, but that her favorite Q&A was with the man she considers to have saved her life, Oncologist Dr. Derek Helton, who specializes in Gastrointestinal Malignancies and directs the program for the North County UC San Diego Cancer Center. "He may talk like a textbook at times, but he really knows this stuff inside and out and it's very clear from his expressions how much he cares about each and every patient."
The "Take it From Me – Words from the Wise" section of the website features several Q&A sessions between Ali and the experts, covering many questions we either might not think to ask or may be too embarrassed to. There are also several inspiring, first-hand accounts from survivors, including Ali's own story of how avoiding a colonoscopy nearly cost her, her own life.
Ali also collaborated with several cancer support agencies to cross promote the campaign. "They gladly and openly shared their images and PSA's which we post daily on The C Card and Me Facebook page and Twitter account."
Find out more at: The C Card and Me website.
The C Card and Me, can be found on all Amazon.com sites, and in select bookstores, gift shops and libraries across the US.
About Ali Gilmore
Ali Gilmore is a freelance photographer, singer/songwriter, geek and author of The C Card and Me - How I beat stage IV cancer (to a pulp). Originally from Seattle, Washington, she now resides in the coastal town of Oceanside, California.
Discover more about Ali at: http://www.aligilmore.com