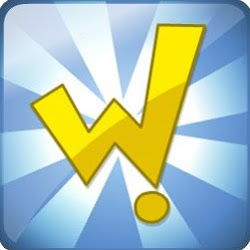 Wowzers added sound features will help students feel even more engaged in their personalized learning experience.
Chicago, Illinois (PRWEB) March 11, 2013
Students using the award-winning digital learning solution Wowzers® will soon enjoy an even more engaging experience, as the company unveils several new sound features at this year's ASCD Annual Conference & Exhibit in Chicago.
The upgrades, highlighted at Wowzers' booth 209, will further enrich student engagement and provide a more realistic, immersive experience. New features include:

Audio "markers" – sounds associated with visual cues – that help to draw student's attention to key points in the program
Differentiated sounds to distinguish the "exploring" and "learning" parts of the program
Performance-enhancing audio features that allow students to hear distinctive sounds highlighting "rewards," "assistance needed" and other program components.
Better overall sound quality
"At Wowzers, our goal is to provide the most robust, immersive learning experience we can," said Wowzers president Andrew Howard. "These added sound features will help students feel even more engaged in their Wowzers personalized learning experience."
The new sound enhancements are currently part of the middle school Wowzers program, but are scheduled to be included in all of Wowzers' programs in the near future. The enhancement will be an automatic upgrade, at no additional cost to users.
About Wowzers®
Founded in 2010, Wowzers is an adaptive online learning platform designed to engage students via virtual story-driven games and activities. The Wowzers programincludes math Common Core curriculum for grades 3-8, and is built on a powerful, cloud-based platform that adapts to the learning style of each student for a truly personalized and effective learning experience anywhere there is an internet-connected device.
Wowzers has been recognized with the CODiE Award for Best K-12 Solution and Best Classroom Management System from the Software & Information Industry Association (SIIA) and as a 2012 Top 100 Product by District Administration Magazine.
The experts at Wowzers also offer weekly Digital Learning Webinars geared to assist educators seeking to bring their classrooms into the twenty-first century. For more information on Wowzers, visit http://www.wowzers.com, find us on Facebook or reach out via Twitter at @Wowzers.