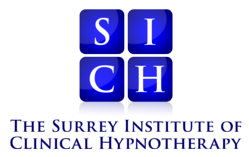 They have usually tried everything else and failed, yet they do succeed with hypnotherapy
Wallington, Surrey (PRWEB UK) 10 March 2013
This Mother's Day offer is open to mums, or even mums-to-be, to help them to overcome the problem behaviour of smoking. Stopping smoking is the single best thing mums-to-be or mums with young children can do to aid the health of their children.
Past research has shown that children are twice as likely to start smoking if their parents smoke, but for many parents stopping smoking seems hard.
The Surrey Institute of Clinical Hypnotherapy treat smoking as a problem behaviour rather than an addiction. According to the Surrey Institute, the addiction to smoking is in the main psychological so they treat it as such. Dealing more with the habitual response than the physical dependency, which is very weak, and after having hypnotherapy most people do not notice it.
Their internal studies of previous clients show that up to 78% of smokers will stop for over a year using their hypnotherapy to stop smoking.
Their offer is to help those mothers that want to stop for themselves and their children, but have found it difficult in the past. As long as they book between the 10th and 17th March 2013 they will enjoy the discount, regardless of when the actual session takes place. They can save up to £50.
Paul Howard, Institute Director, said "We have been working with smokers since 2002 and in that time we have helped 1000's of smokers to kick the habit for good. We are always the last resort. They have usually tried everything else and failed, yet they do succeed with hypnotherapy. This is because using hypnotherapy we can target the main problem supporting their smoking behaviour, namely the belief systems that tell them that smoking relaxes them, which of course is completely fictitious."
The Surrey Institute of Clinical Hypnotherapy has taught hundreds of hypnotherapy practitioners around the country how to use their specific technique for stopping smoking.
The Surrey Institute of Clinical Hypnotherapy continues to work to bring the benefits of hypnotherapy to the awareness of the public.
Paul Howard is a trainer and practising hypnotherapist at The Surrey Institute of Clinical Hypnotherapy in Wallington, Surrey, UK. He has also been the Marketing Director for the National Council for Hypnotherapy since 2006.
The Surrey Institute of Clinical Hypnotherapy run intensive and weekend hypnotherapy diploma courses throughout the year. Their courses are always done in small groups and The National Council for Hypnotherapy, the premiere hypnotherapy governing body in the UK, externally accredits the diploma.