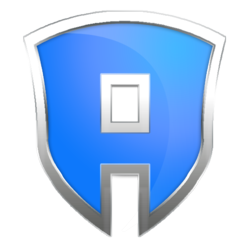 Morganville, NJ (PRWEB) March 11, 2013
Authomate Personal Edition protects against phishing, key loggers and man-in-the-middle attacks with a unique approach to authentication. "Authomate has followed my precepts for a trustworthy approach to authentication. Other than being trustworthy, the intuitive interface makes it easy for anyone to use. This is a solution my mother could understand" said Don Adams, Executive CTO and CSO of Trustworthiness Consulting LLC., (Former CSO, CTO-Govt at TIBCO).
Authomate Personal Edition is designed from the ground up to provide a unique combination of easy to use and security. Most solutions can be broken - often easily - if the laptop or phone falls into the wrong hands - but not Authomate Personal Edition. Some alternatives that are not so easily broken are more difficult to use.
"With a radically different approach to authentication, this solution is a unique blend of strong security and ease of use. The authentication is performed using the mobile phone network with no need for the user to remember any passwords. One scan of the webpage/client, the user will be authenticated instantly," said Piyush Bhatnagar, Founder and CEO of Authomate Inc. "Your personal data is safe when you use Authomate. It is strongly encrypted and stored on you smart phone. No one else can access your data, even if you lose your phone". "The Authomate Servers never sees your personal data", he added.
Authomate Personal has three essential components: Authomate Browser Extensions for major browsers, an Authomate Mobile App for major smart-phone platforms, and Authomate Authentication Server. The users download the mobile apps on their smartphones and the browser extensions on their PCs/Laptops. Using Authomate Personal Smartphone App, the users can access their online accounts on their laptop and pc with just a simple scan of their screen. With this app, user can manage access to his/her online accounts on laptop/pc as well as mobile devices seamlessly. The Automate Authentication Server is hosted on Amazon Web Services, the leading cloud service provider, allowing us to achieve rock-solid reliability and support for essentially unlimited numbers of users.
Authomate Inc. is a New Jersey based startup is led by a seasoned team, with many years of experience in building and delivering world-class Network Security Products and Solutions. Authomate is building an authentication platform to provide true multi-factor security and convenience to consumers and secure transaction capabilities for companies. For more information, please visit our web site at http://www.authomate.com, or follow us on Facebook at https://www.facebook.com/AuthomateInc