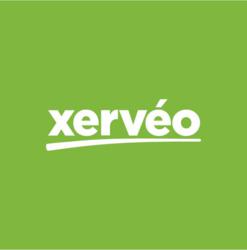 Parents will be proud of their new son or daughter, Xervéo.
Bountiful, UT (PRWEB) March 10, 2013
Xervéo, LLC (http://www.xerveo.com) today announced that expecting parents have the chance to earn $5,000 for legally naming their child after the company. The program pays $5,000 to the parents of a child legally named "Xerveo", born in 2013.
Xervéo's CEO Andrew Rinehart stated "We are excited to announce this unique and fun program to help parents fund the expenses of raising a child. The parents can use the funds for whatever they choose, although I hope they put it towards helping that child become an entrepreneur. Xervéo is already a powerful brand and will soon be known around the world as one of the most effective ways to easily lose weight. Distributors around the country are losing amazing amounts of weight and earning 4 figure weekly incomes promoting our products. Parents will be proud of their new son or daughter, Xervéo."
The program is called "Baby Xervéo" and several families can qualify.
About Xervéo
Xervéo is a fast growing weight loss company based in Salt Lake City, Utah. Founded in 2012 by Andrew Rinehart, Xervéo is dedicated to promoting an easier alternative to weight loss with products that taste great, are science based and are convenient to use.
Interested parties are subject to certain terms and conditions and can apply for the program by emailing info(at)xerveo(dot)com.
For more information on Xervéo, please visit http://www.xerveo.com