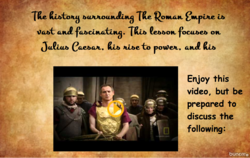 buncee makes it fast and easy for teachers to flip classroom learning with creative presentation tools.
Riverhead, NY (PRWEB) March 11, 2013
buncee's web-based content creation platform provides a quick and easy way for educators or students to exchange lesson plans, class notes, and more. Supporting the growing trend of flip learning in education, buncee allows teachers to create digital learning presentations that include: personal photos, text, drawings, and online content such as Jing or YouTube videos, web links, Soundcloud audio, flickr, Google, or public Instagram images. To view an example click here.
The content is collected in a digital canvas called a 'buncee' that can be shared to the desired audience - publically or privately - with just a few clicks. Teachers can easily create comprehensive lesson guides that support any study topic. buncee's are accessible anytime via the web or mobile device.
For students, buncee's intuitive creation tools encourage presentation skills and collaborative learning as they are able to easily share and comment on classwork and assignments. Younger students can explore their visual creativity by using buncee to create digital greetings, artwork, holiday cards and more using the built-in designs and themed graphic elements.
buncee will be sponsoring and exhibiting at this year's Suffolk ASSET 15th Annual Technology Conference held today at the Huntington Hilton in Melville NY.
buncee's basic account is free. For more information and to get started today visit our website.
About buncee:
buncee® is an interactive digital canvas that gives users a whole new way of creating and sharing online and mobile greetings, presentations, interests, stories and more in a unique, fun and social way. By leveraging the capabilities of online tools and iOS devices, buncee makes it easy for even the most 'non-technical' individuals to create and share engaging and interactive multi-media creations that can be shared publicly or privately.