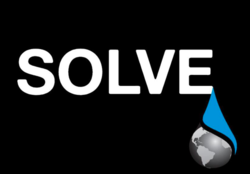 Charleston, SC (PRWEB) March 11, 2013
SOLVE is excited to announce the launch of a new sunglass line designed to change the world. With every pair purchased, SOLVE will give someone in need clean water for life.
By a recent partnership with Water Missions International (WMI), SOLVE has the ability to provide water to those in need. Consumers can purchase a pair of SOLVE sunglasses at select retail stores in the Charleston area and online at their website. SOLVE sunglasses first model, the WAI, appeals to all ages and lifestyles. The WAI is a modern twist on an iconic classic. The shades deliver a fresh and timeless look similar to the "wayfarer." The founders are two firefighters for the City of Charleston and believe in sustainable giving with a product they are passionate about. With a growing buzz through the community and on the internet - SOLVE sunglasses are soon to be global leaders in the retail market for a greater cause.
"It's been our vision to make a difference, these are more than just a cool pair of shades," said co-founder Justin Kroboth. "Every pair represents another life changed. We want our shades to look good and our customers to feel great," adds co-founder Jeb Geesey.
SOLVE sunglasses is expected to launch another model in the summer of 2013. For more information or to find out about upcoming events, visit SOLVEsunglasses.com or find them on Facebook, Instagram, and Twitter.
ABOUT SOLVE Sunglasses
Clean water is an essential need, however not everyone has access to it. SOLVE wants to change that. SOLVE is a for-profit business committed to solving the water crisis. With community support, SOLVE creates sustainable giving to create a better tomorrow. When you purchase a pair of SOLVE sunglasses you are changing a life. Consumers can purchase a pair and raise awareness for this crisis. http://www.SOLVEsunglasses.com