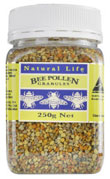 Quercetin is often recommended as a first choice for hayfever and rhinitis
Sydney, NSW (PRWEB) March 14, 2013
Quercetin is thought to be a useful natural defense against allergic reactions as it demonstrates both anti-histamine and anti-inflammatory activity.
Quercetin is often referred to as a 'natural antihistamine' as it is thought to minimize the release of histamine during an allergic response, reducing symptoms such as runny nose, sneezing and watery eyes.
The anti-inflammatory action of quercetin may help relieve allergic symptoms by reducing the swelling and inflammation that occurs during a reaction.
Rachael Keenan, an Australian naturopath and Complementary Medicine Regulatory Consultant said "Quercetin is often recommended as a first choice for hayfever and rhinitis."
"One clinical trial noted a decrease in histamine release by 46-96% (dose dependant) in people with allergic rhinitis," Ms. Keenan said.
Quercetin belongs to a nutrient group called 'bioflavonoids,' a powerful type of antioxidant that gives colour to many fruits and vegetables.
Quercetin is therefore associated with the health benefits of antioxidants from fighting the common cold to improved signs of ageing and supporting general health.
Antioxidant foods such as blueberries, blackberries, red grapes, citrus fruits, leafy greens and strangely enough, onions, are good sources of quercetin.
Quercetin is also found in bioflavonoid-rich natural health supplements like bee pollen and propolis.
As summer changes to autumn or as winter moves into spring it's a good time to learn more about natural food and supplementary sources of quercetin and how it may help improve seasonal allergies or hayfever.