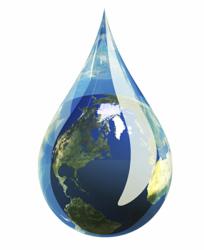 ...we decided to offer up a tribute to the natural, water wonders of our world.
(PRWEB) March 12, 2013
The Earth's total surface area is made up of 71% water. Underneath the surface, the total water count amasses to over 326 trillion gallons of water (1260 trillion liters), which is divide up into a variety of natural water features, some greater than others.
A new article released by Sureaqua, gives travelers a guide to the greatest water attractions of the world.
"The world has so many wonderful, natural sights to see, so we decided to offer up a tribute to the natural, water wonders of our world," said Robert Domanko, Director and Founder of Sureaqua portable water filtration company.
The article gives travelers a run down of the five biggest and largest water masses. According to the article, the Earth's biggest ocean covers 33% of the earth's surface. The largest river extends 29.15 miles (48 kilometers) in width during the rainy season. The largest waterfall measures in at 979 meters. The largest lake contains a total volume of water equalling 18,800 cubic square miles (78,200 cubic kilometers). The biggest glacier reaches 60 miles (100 kilometers) in width.
"The water attractions listed and discussed in this article are at risk of depletion, and will one day not be as great as they are now. That's why we feel that it's important to promote the greatest points of what we stand to loose, ultimately promoting a loving and nurturing attitude towards our planets water," Mr Domanko went on to say.
To get all the facts, view the full article by visiting the Sureaqua Blog using the link below:
http://www.sureaqua.com/_blog/NEWS/post/Water_and_our_Planet/
For more information on Sureaqua, visit their official webpage: