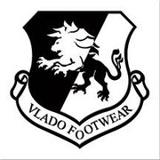 Los Angeles, California (PRWEB) March 11, 2013
Hundreds of street dancing teams from around the world are heading to Los Angeles for the 4th annual Showdown LA dance competition, presented by Los Angeles based Vlado Footwear to be held at Circus Disco, 6655 Santa Monica Blvd. Los Angeles, CA 90038 on March 24th, 2013 from 11:00 am to 9:00 pm. Hosted by Vlado Footwear, this competition serves as the USA prelims for one of the largest street dance competitions in the world, Keep On Dancing (KOD), held annually in Beijing, China every May. Winners in each category of competition will receive a trip to China to compete for the KOD World Title. Last year, for the first time, USA teams who qualified at this event won gold in every category in Beijing. This year they plan to defend their titles, and it all starts here. The past 3 "showdowns" have proven to be exactly what the community wanted and this event is expected to once again be attended by thousands of youth from around the area.
In its 4th year running, Showdown LA was created as a means to support the kids in the dancing community. "Our goal with this event is to continue to support and encourage youth to be productive members of the community through dance. Showdown LA IV is our way of recognizing passionate and talented dancers nationwide," said Vlado Footwear CEO Jill Kim. Vlado footwear is very involved in helping support dancers and the community. Twenty percent of proceeds from ticket sales will be donated to A Place Called Home, which provides a safe haven for disadvantaged youth in south central Los Angeles.
This daylong event features multiple and often simultaneous competitions of popular forms of urban street dance such as Popping, Locking, Hip Hop, Breaking & Jerking . The past showdown events were a huge success. Last year over 2000 people turned up to watch over 500 dancers compete. This years' showdown will also feature performances by The Marvel Inc, Fingazz, Versastyle, Cody Longo, Young Sam, Moon & Khan, The Avengers and Lil Tommy The Clown, to name just a few. Surprise celebrity guests will also be on hand for photos, and autographs.
Tickets for the event are $15 pre-sale through Vlado Footwear http://www.vladofootwear.com 2200 S. Main Street, Los Angeles, CA 90007 and $20 at the door. Red Carpet begins at 3pm. Media check in at 2pm.
Email Jennifer(at)vladofootwear(dot)com for media, celebrity talent, entertainment talent submissions and vendor submissions.