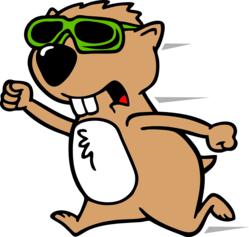 No more poisons or traps, Tunnel Fill is way of the future
Camarillo, CA (PRWEB) March 12, 2013
Tunnel Fill is now available on their website at http://www.tunnelfill.com in small and large quantities. Expected to be on Home Depot website during the second quarter, this revolutionary product may shape the way gophers are controlled in the future.
Tunnel Fill is applied into the tunnels and burrows of gophers, moles, ground squirrels, prairie dogs or any other burrowing animals. The product comes in dry pellets and is applied into a hole of the tunnel or burrow. It expands and forces the rodents out of the tunnels and is pet friendly.
Tunnel Fill reviews different techniques for applying and has found putting a hose in the tunnel first to make sure it is not blocked is best. Once you know the tunnel is free flowing you are set to apply the product. Begin by placing a couple of ounces (a handful) of Tunnel Fill into the opening.
After the pellets are placed into the hole you wash them down with water from the garden hose on high for a few minutes. After a few minutes, cut the water flow back to just above a trickle. The pellets will absorb the water and begin to break apart.
Once the pellets begin to break apart they will absorb more and more water and expand making a gopher goo similar to applesauce. Pellets will expand 200-300 times the dry form. This expansion starts from the bottom of the burrow and expands upwards toward the surface. If rodents are in the burrow at the time of the application they will be forced to surface to avoid drowning.
Once above ground you can relocate the animal, have a trap ready for it to walk into or have shovel ready to deal with it. The big advantage of using Tunnel Fill for gopher control is not only is the rodent gone, but the home is destroyed. This reduces re-infestation since another rodent does not move in to the empty burrow.
Tunnel Fill can also be used for filling burrows after rodents have been removed with traps or poison. Trying to force soil into tunnels will only get it down a short ways. Tunnel Fill will work its way down because of its massive expansion rate of 200-300 times. The gopher goo like sauce is too thick to swim in and some rodent will not make it out of the burrow in time.
Go the website for more information and Tunnel Fill reviews and videos.