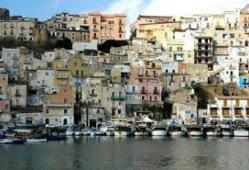 (PRWEB) March 19, 2013
The main island of Malta is just 122 square miles, but over the millennia it has attracted the attention of history's most important civilizations, in great part because of its strategic location in the Mediterranean – among whom were The Phoenicians, Greeks, Romans, Arabs, Spaniards, French, and eventually the British, from whom the island gained independence in 1964. Malta has so much to offer; from historical sites to excellent hotels, and with English being the most widely spoken language, it makes it easy for North American and English tourists to fully enjoy the Maltese experience. The cuisine reflects the influence of the island's proximity to Italy, but in contrast also has elements of its Arab and British heritage. Malta is vibrant and welcoming, and visitors feel embraced from the moment they set foot on its small, but hospitable shores.
While Sicily is quintessentially Italian, with its dry Mediterranean climate, citrus and olive groves, it has the added benefit of lush fertile volcanic soil, which nutures the grapes that produce the island's world-famous sweet Marsala wines. The geography is principally mountainous, with spectacular vistas and the imposing Mount Etna, which is Europe's tallest active volcano. As with Malta, the island was once a melting pot of ancient historical cultures, as is evidenced by its architecture and ruins, but since the time of Garibaldi, Italy and Sicily have been one nation, and it beckons the curious traveler looking for more than just piazzas and pizza.
The journey between Sicily and Malta is just a 90-minute trip by fast boat, yet they are two separate worlds; both beautiful, both filled with so much to discover: there is something for everyone, be they the curious, the historian, the music lover, or the gourmand. Jean Renoux, with his more than 20 years of experience, accompanies every one of his exclusive tours, so travelers get the benefit of his personal attention, expertise, and extensive knowledge of each destination. Groups are kept deliberately small, with an average of just 12 people, and accommodations are always first class. Many meals are included on the tours, as are all entrance and guide fees, gratuities, transfers, taxes, guide books, and maps, and Jean Renoux is the only tour operator to automatically include trip insurance (accident, medical, & lost luggage) on every journey. For more information, and bookings, contact Jean Renoux at jeanj(at)jeanrenoux(dot)com, or call 941-308-0074.