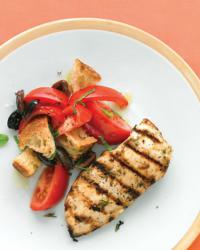 Monroe Wisconsin (PRWEB) March 11, 2013
Healthy lean abdominal muscles come from the choices made at the store and the food that is cooked in the kitchen. There are a few simple ways to achieve lean well defined abdominal muscles by the summer.
1. Choose lean protein sources such as fish, chicken, or turkey. Protein is an essential part of a healthy body. It is the base for muscle growth and development. A great lean protein source that is often overlooked is black beans.
2. Go green when cooking meals. Green leafy vegetables are essential when trying to lose weight.
3. Avoid bad carbohydrates. Eating too many carbohydrates is counterproductive when losing weight.
4. Avoid the urge to eat potatoes when eating meat. Instead substitute in sweet potatoes. A good way to prepare them is to bake, mash, and season with cinnamon.
5. Avoid corn syrup. Corn syrup is extremely bad for the body, and promotes fat cells to grow.
6. Eat natural brown rice. Rice goes well with almost any meal.
It is important to read all labels and ingredient lists completely when shopping. Avoid products that list sugar, corn syrup, or too many preservatives. When buying groceries going cheap is not the way to go. Buy quality food, and ingredients when shopping to optimize weight loss. When shopping smart, and cooking quality food is the best way to lose weight and stay healthy.