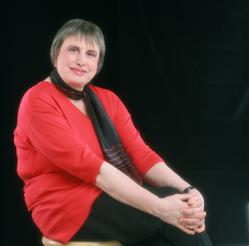 As humans are getting dumber, chimps and machines are getting smarter.
San Francisco, California (PRWEB) March 11, 2013
Today both chimps and machines are becoming smarter than ever and many animals are taking jobs once held by humans. Meanwhile humans seem to be getting dumber, according to researchers. Gini Graham Scott describes this paradox in her recent Huffington Post columns.
As she comments in Smarter Chimps, Smarter Machines, Dumber Humans, Japanese researchers at Kyoto University's Primate Research Institute have discovered that chimps have an amazing ability to remember the exact locations of flashing numbers from 1 to 9 in their correct numerical order. It's something that an average person can't do. At the same time, a leading geneticist, Dr. Gerald Crabtree at Stanford University, has found that human intelligence is slowly declining, despite our advances of the last 100 years. People are just losing their cognitive capacities and becoming emotionally unstable. Why? According to researchers at Harvard, Columbia, and other institutions in the U.S., U .K. and Spain, the decline is due to
our deteriorating environment, including problems with fluoride, processed food, and high fructose corn syrup. Meanwhile, our robots, mobile devices, and TVs are getting smarter than ever.
Even animals are becoming more adept at taking over new lines of work, such as becoming cinematographers, as Gini Graham Scott describes in CritterCams - The New Cinematographers. As she explains, numerous marine animals, including penguins, sea turtles, and marlins; large mammals, including lions, hyenas, and grizzly bears; and birds, such as bald eagles, are recording film footage with attached video cams. And apes such as orangutans are taking pictures with their own video cameras.
As Scott writes, if humans are really getting dumber, we need these smarter animals and devices more than ever!
In future columns, Scott will be further commenting on the latest trends and quirks of everyday life, and she is writing a book on this topic as a follow-up to her book The Very Next New Thing: Commentaries on the Latest Improvements That Will Be Changing Your Life. It's tentatively entitled: Does Your Toothbrush Talk to You – And Other Comments on Everyday Life.
Gini Graham Scott is the founder of Changemakers Publishing and Writing and the author of over 50 published books. She received a PhD in Sociology from the University of California in Berkeley, a J.D. from the University of San Francisco Law School, and MAs in Anthropology, Mass Communications and Organizational/Consumer/Audience Behavior and Popular Culture and Lifestyles at California State University, East Bay. Her next book will be published by Hal Leonard's Limelight Editions is Finding Funds for Your Film or TV Project as a follow-up to her previous book: The Complete Guide to Writing, Producing, and Directing a Low-Budget Short Film. She has spoken about the topics of her books to many groups and the media, including appearances on Good Morning America, Oprah, and CNN.