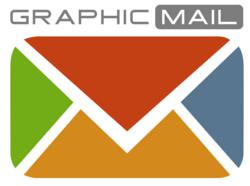 Their well-established system will enable us to easily share activity updates with our ever-growing database of members around the world
Geneva, Switzerland (PRWEB) March 11, 2013
As the global mobile market expands, the need for dialogue between affected and interested parties grows stronger. More and more people are gaining access to mobile technology, be it through mobile phones or tablets, growing the base of opportunity for businesses to come together and share thoughts and ideas.
Mobile Monday, founded in Helsinki in 2000, is an open community forum made up of industry leaders engaging on a brand-neutral platform. Visionaries, developers and influential people from within the industry interact on a peer-to-peer (P2P) basis, sharing ideas and talking about new products and developments in mobile technology. To date, Mobile Monday's physical networking events have been established in over 140 chapter locations worldwide.
As a leader in the mobile and email marketing arena, GraphicMail naturally put its weight behind Mobile Monday, joining other global mobile technology leaders. As a community supporter, GraphicMail adds its voice to the growing pool of heavyweights behind Mobile Monday and the ever-expanding and hyper-connected global mobile sphere.
"Of course we are thrilled to have GraphicMail provide support for the Mobile Monday community" said Lars Cosh-Ishii, Online Editor of MobileMonday.net. "Their well-established system will enable us to easily share activity updates with our ever-growing database of members around the world"
GraphicMail has always been at the forefront of new mobile developments, giving its clients the tools to build their own mobile sites, send out graphic-rich mobile campaigns and capture and analyze feedback data to ensure successful campaigns. According to Forbes Magazine, there are roughly 5 billion mobile phone users globally, with mobile internet accounting for more than 13% of all global internet traffic. Businesses making use of mobile marketing to reach out to consumers are able to further expand their reach and grow potential profit.
GraphicMail's devotion to the advancement of mobile marketing development followed a natural progression; the subsequent support for Mobile Monday has given the global email service provider (ESP) the ability to not only aid the development of international mobile discourse, but also gives it a 'finger on the pulse' of new technologies and developments. This exchange of ideas enables GraphicMail to offer its clients mobile support that's a direct product of the best minds in the world's combined knowledge.
In the highly competitive world of mobile and digital marketing it's essential for marketers and businesses to choose an ESP that is able to adapt to a rapidly changing environment. GraphicMail's support for Mobile Monday shows its commitment to the advancement of global mobile technology.
Said Barbara Ulmi, GraphicMail Marketing Director: "GraphicMail's strategy in digital communications is to find solutions for both high-tech, enterprise-level demands and micro businesses. Backed up by a powerful in-house development and project management team, the email marketing service provider has defined a need to expand into offering mobile communications tools in 2009 already. Today, we offer our clients a free mobile site creator, competitive text/ SMS sending capabilities and keyword marketing to our shared shortcode, while working on future integrations in the email-social-mobile triangle."