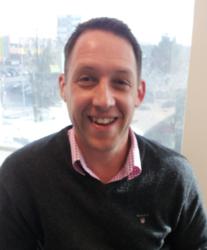 (PRWEB UK) 14 March 2013
ResponseTap, the leading provider of call tracking and call analytics solutions, today announced the appointment of Mark Emmett as CIO. Mark will be responsible for leveraging data to enable new product development and creating new revenue streams for the company.
Mark is a digital executive with a strong history of success in analytics and data management for leading UK and international companies. As Head of Analytics and Relationship Marketing for Moneysupermarket.com he was part of the new management team brought in when the company moved to PLC status, ensuring the business had the structure and skills to continue delivering a high return to its shareholders. He secured a maximum return from the company's marketing budget by using data science to put insight and intelligence at the core of marketing strategies and business decisions.
Prior to joining Moneysupermarket.com he was Head of Data Services at McCann-Erickson, where he headed the team working across a number of the agencies clients, managing the division under its own P&L.
Mark Emmett's appointment comes at a significant time in ResponseTap's lifecycle. The company has continued to expand, largely driven by increasing demand for its call tracking and analytics solutions.
Mark said: "ResponseTap has a world-class, innovative technology platform which is changing the way companies view and approach their digital marketing".
He added:
"ResponseTap's voice-centric marketing technology enables users to maximize their online marketing success. With brands like TUI and British Gas already using ResponseTap, and following the recent expansion into the North American market, I am delighted to be joining at such an exciting stage."
"Mark has an excellent reputation in the digital industry for his technical knowledge, leadership skills and ability to drive results," said Ross Fobian, CEO and Co-founder of ResponseTap. "Mark will use his expertise in data analysis to lead the development of our product portfolio to help drive even greater value for our clients and formulate new revenue streams that maximize our platform capabilities. His contribution to the company will be pivotal as we continue to push into the global market."
About ResponseTap
ResponseTap is the UK's leading voice-centric marketing technology company, which offers a range of call analytics services. Since 2008, ResponseTap has provided pioneering call tracking services offering digital marketing specialists the opportunity to understand which marketing campaigns drive phone calls to their businesses.
Existing users include traditional and digital media agencies, directory companies and businesses of all sizes from SMEs through to large corporate businesses including Wickes, TUI Travel and British Gas. ResponseTap technology has been described by Econsultancy as "a brilliant way of tracking users over their customer lifetime".