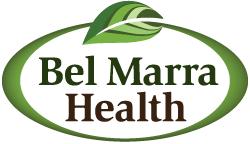 In 2004 a worldwide marketing campaign was launched aimed at celebrating women of all shapes and sizes.
Toronto, ON (PRWEB) March 11, 2013
Bel Marra Health, who offers high-quality, specially formulated vitamins and nutritional supplements, is reporting on new research that shows obesity among women has increased since the launch of real body ad campaigns.
As Bel Marra Health reports in its article (http://www.belmarrahealth.com/weight-management/popular-ads-mean-less-women-trying-to-lose-weight/) according to a new survey conducted by the NPD group, the amount of women actively trying to lose weight has declined vastly over the past couple of decades.
This is problematic because being overweight increases your risk for type-2 diabetes, metabolic syndrome, coronary heart disease, stroke, sleep apnea, certain types of cancer, osteoarthritis, gallbladder disease and fatty liver disease.
A healthy body image is a good thing, but taking a complacent approach towards excess weight is dangerous to your health. The reason why an increasing number of women have stopped trying to lose weight has not been conclusively determined – yet some people are blaming "real body" ads and other ad campaigns that encourage woman to accept their excess body weight.
The NPD group has been tracking the dietary habits and attitudes of Americans since 1980. Recently, they released a surveyed conducted on 3,800 adults, and it revealed that although 34 percent of women were on a diet ten years ago, only 23 percent are on a diet today.
Not only are less women dieting, both men and women are giving up on their weight loss efforts more quickly than in the past. According to Harry Balzer, vice president of The NPD Group: "In 2004, 66 percent of all dieters said they were on a diet for at least 6 months. In 2012, that number dropped to 62 percent.
In 2004 a worldwide marketing campaign was launched aimed at celebrating women of all shapes and sizes. This company helped to take the stigma out of being overweight and encouraged women who are overweight to be confident and comfortable with their bodies.
Other company's jumped on the bandwagon, and for the first time in recent history, overweight women were portrayed as beautiful and healthy. With the prevalence of eating disorders and skewed body images, these campaigns made perfect sense and there is no denying that they have helped women to feel better about themselves. Unfortunately, they may have also contributed to the new-found complacency about being overweight.
The downside of these 'real beauty' and other ad campaigns encouraging the acceptance of excess body weight is that they gave women an excuse to give up on trying to lose weight and achieve a healthy body weight. Although people surveyed by NPD stated that it would be 'nice' to lose weight, the overall attitude and perception of overweight people has become more positive.
In fact, in 1985, 55 percent of Americans surveyed stated that people who are overweight are less attractive, whereas last year, only 23 percent of American's associated being overweight with being less attractive.
(SOURCE: "Obes Rev." Use of data from the Health Survey for England in obesity policy making and monitoring. March 2013)
Bel Marra Health is the maker of "Real African Mango Weight Loss" a high-quality nutritional supplement designed for weight loss in formulations designed to address this specific health concern. All ingredients are backed with scientific evidence. Every product is tested for safety, quality, and purity at every stage of the manufacturing process. Furthermore, Bel Marra Health products are produced only in Health Canada approved facilities, going that extra mile to ensure our health conscious customers are getting top quality products. For more information on Bel Marra Health visit http://www.belmarrahealth.com or call 1-866-531-0466.