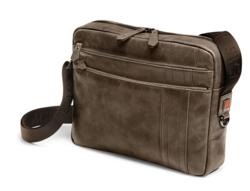 Aviator inspired vintage luxury.
(PRWEB UK) 12 March 2013
The Michael Wong MW Collection, is now available at Luxury Artisan….think adventurous aviator with a touch of classic vintage luxury.
Michael Wong is renowned for his action movies and has appeared in over 50 films shot in Hong Kong. Michael has worked closely with innovative Italian brand Giorgio Fedon 1919 to create a stylish collection of bags and accessories. The result is a distinctive and luxurious range that effortlessly combines with functionality.
The collection interprets the style of those who live and work with a touch of adventure. Maximum attention to detail is given in the combination of superior quality brushed cowhide or leather and canvas to deliver an aviator inspired touch of vintage luxury.
About Luxury Artisan
1. Luxury Artisan is an internet retailer of luxurious leather products, handmade by niche brands.
2. All products are handmade by skilled craftsmen, using the finest quality leathers and materials,
3. Since launch in 2011, Luxury Artisan has supplied quality leather goods to customers around the world.