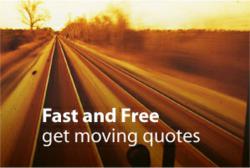 (PRWEB) March 12, 2013
Hiring a moving company that offers great rates on a moving truck may temporarily reduce the stress level some face when they are planning a move. Move day arrives, and people often realize too late that the great moving truck rate comes at a cost - lack of services in other areas.
Committing themselves to offering great rates plus those additional services, movenetwork.com is proud to now offer more wide ranging services to their customers. Competitive online quotes for local and long distance moves, packing supplies, auto transport, utility reconnection and self storage are just a few of the additional moving services they now offer to their customers. Also available online at their site http://www.movenetwork.com is a complete moving guide for quick reference, providing information on everything from what not to pack, to checklists for ten weeks in advance through to move day. Without the support needed during a move, it can be a very stressful experience. Guiding customers through the moving process so that nothing is overlooked, movenetwork.com provides tools to help calculate the cost of the move. They also are there to assist with planning ahead for moving supplies, transport of your car, and storage facilities if require. These services and more make movenetwork.com a more all inclusive moving company than just the average moving truck rental.
About movenetwork.com
movenetwork.com is a moving services company that offers online quotes for local and long distance moves, packing and storage solutions, moving tips and guides and more. Their dedication to providing customers with everything they need during a move - from planning and preparation, to settling in to a new home - makes them stand out from their competitors.