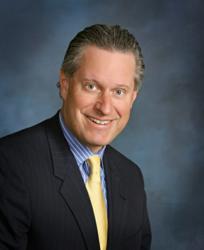 Relocate to Raleigh in style
Raleigh, NC (PRWEB) March 13, 2013
Tired, working all the time, not appreciated, wanting a change, need to gain more power, more knowledge? In 5 easy steps, mortgage expert, Andy May, shows how to make relocating easier and less stressful.
Step 1 - Buy versus rent. Rent if the job is iffy or another move is in store within 3 years. Buy if a neighborhood, family, security, safety, and stability are important. If buying - call a mortgage broker (http://www.adrmortgage.com) to find out what prequalification steps are necessary (the mortgage process is infinitely more complex now, and banks and credit unions have requirements that are as low as being 18 years old). Brokers are a substantially smarter decision by definition (tested, licensed, etc.). Also, the in-house Realtor/Unlicensed Loan Officer is usually the most expensive and least sound way to go. Prequalification will illustrate payment affordability. New housing developments carry the most re-sale price risk.
Step 2 - Determine a radius around the required work location (5 miles, 10 miles, etc.). Drive the distance during rush hour. Working from home? Airport needs? It's always a matter of location. Remember Single Family homes hold their value more than condos and townhomes.
Step 3 - Determine the best schools. Private versus public? Here is where the Realtor comes in. After you've been prequalified (don't pay to have this done - big banks sometimes charge for this), contact a Realtor. Realtors know the area schools and can provide data regarding graduation rates, scores, etc. Lynn Furr with Coldwell Banker is an excellent Raleigh, North Carolina Realtor. ADRMortgage.com provides a free school data set under the schools section.
Step 4 - Once the home is purchased, furniture and household items are acquired. ADRMortgage.com has discounts to Home Depot, Furnitureland South, and other great companies. The process can take as little as 21 days, but for the majority of people it's more like 30-45 days to move.
Step 5 - Stay in touch with a Realtor for great contacts regarding home repair work. Sid Moye, is an excellent example of how to save on electricity bills. Sid saved me over $12,000 in the last six years. "We install an electricity control and demand system that can pay for itself in several years," Sid Moye owner of Energy Control Apps.
That's it. Welcome home!
Get the most value out of a home sale or purchase by working with licensed professionals that have significant experience. You'll be thankful you did. You can find additional information from Andy May, mortgage expert, at Andy May's blog. ADRMortgage.com was founded by Andy May in 2005. For additional information please go to http://www.adrmortgage.com or contact Andy May directly. License number 103418.