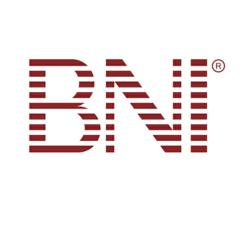 Boca Raton, FL (PRWEB) March 14, 2013
BNI Business Exchange today unveils the leadership team that will take forward BNI's position as one of BNI's leading chapters which will be lead by Emmanuel St. Germain of Choice Mortgage Bank.
Neal Elkan of  Earth & Turf Landscape Inc. will succeed Glenn Holsborg (Techno-Aid Computer Repair) as Vice President and Laura Menendez of CBIZ will be appointed Secretary Treasurer. Lisa Elkan of First Citizens Bank will become Education Coordinator, replacing Daniel Haverman. Rounding out the rest of the leadership team will be as follows:
Membership Team:
Candice H. Rowe - Sweet Settlements
Daniel L. Haverman, Esq. - Board Certified Civl Trial Lawyer
Penny Field - Boca Flower Stand
Tim Renfro - Travers Hartnett Insurance
Vistor Hosts:
Alex Jacobs - TravelGuy Travel
Marc Hickman - Mark Hickman Photography
Melissa Murray Ocasio -CMO Law Group
Jay Feingold - Infinity Window Fashions
Event Coordinators:
Bob Levin- Transformational Outsourcing
Steven Kirstein - Kirstein Insurance
Emmanuel St. Germain said "as President of this prestigious chapter it will be an honor and pleasure to serve BNI and its members for the coming year. I hope to instill the same code of conduct and team energy as the previous President, - Debra Juliano."
BNI Business Exchange meets every Wednesday at Maggiano's Restaurant, 21090 St. Andrews Blvd.in Boca Raton at 7:00 am. The Chapter has 47 members and passed $1,306,204 in the past 12 months in business!
For more information call Emmanuel St. Germain at 561-400-7317