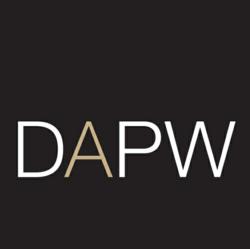 By replacing our old duvet with a thermally efficient 13.5 tog duvet we would need less heating at night.
(PRWEB UK) 13 March 2013
Typical consumers could save approximately £312 a year on their gas heating bills by using a warmer duvet allowing them to turn their heating off for a few extra hours each night, reveals a new study conducted by the Duvet and Pillow Warehouse (DAPW).
The discovery comes at a time when the UK has been struck by an unexpected cold spell with many areas covered in snow and ice.
Whilst the exact amount of savings will vary depending on a range of factors such as boiler efficiency, how high the heating is set and the thermal efficiency of the house, what is clear is that there are big savings to be made.
For those people who have the heating on all night the savings could be even higher by turning it off for more than three hours! There is also an environmental impact too, with an estimated reduction of around 700kg of CO2 per year.
The DAPW conducted an experiment to test how much gas was used over a three hour period to heat a typical four-bed detached house. They found that by using a really warm 13.5 tog down duvet you could switch the heating off for three hours around bedtime and still have a great night's sleep.
Based on the British Gas Clear and Simple tariff, which is the most popular UK tariff, this equated to a saving of £1.73 per day. Over a six month period or 180 days this equated to an impressive £312 which could fund a fair few family meals or considerably contribute to a family's holiday fund.
With a 16.5 tog duvet, savings could be even more remarkable. Other ideas to consider for additional warmth are wool mattress toppers, throws and blankets.
Jonathan Attwood, a spokesperson for DAPW said: "Many of us have not changed or even cleaned our duvet for years. By replacing our old duvet with a thermally efficient 13.5 tog duvet we would need less heating at night, saving a substantial amount of money whilst still having a super night's sleep!"
Items in the DAPW bedroom range include goose and duck down duvets, Australian wool mattress toppers and bamboo throws.
About DAPW
The Duvet and Pillow Warehouse is a fast growing eCommerce business disrupting the sleepy bed and bath sector.
The DAPW customer proposition is simple: a unique combination of beautiful products at upto 60% off high street prices. Delivered with happiness. No fancy shops. No middlemen. No unnecessary overheads Means we provide the finest quality bed and bath products at typically 60% off high street prices . Guaranteed best prices in the UK . Free standard UK delivery and 365 day returns on everything. All wrapped up in charming customer service. Finest quality duvets, pillows, mattresses, bed linen, towels and much more.
CO2 data based on estimate that 1 kWh produces 0.59kg of CO2.
Contact:
Jonathan Attwood
07703 314997
jonathan(at)dapw(dot)co.uk
20 Bedford Road, Guildford, GU1 4SJ