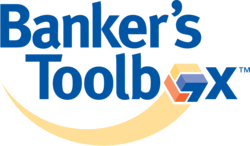 We are honored to be the ABA's exclusively endorsed solution for CRE loan stress testing and are happy to work with the ABA and OCC to provide this education.
Austin, TX (PRWEB) March 12, 2013
Banker's Toolbox has consistently demonstrated expertise in the field of CRE loan stress testing and portfolio management and is glad to announce the company's participation in the telephone briefing hosted by the ABA. The OCC will start the presentation by covering regulatory guidance on the matter including their most recent rulings. The experts at Banker's Toolbox will guide the second half of the presentation by focusing on stress testing best practices including: how to properly conduct a forward-looking and flexible stress test, interpreting the results, presenting them to senior management and board members, and sharing the results with your regulator.
Regulators and financial institutions have come to recognize stress testing as a best practice because of its ability to assist bank management in controlling credit concentrations and to project what can happen to an institution's capital base and earnings stream should the stress test scenarios actually transpire. The industry experts at Banker's Toolbox designed Crest, the only ABA-endorsed solution for CRE loan stress testing, to project the impact on capital and earnings through its advanced functionality. The staff at Banker's Toolbox is uniquely qualified to speak on this topic because the company has built tools in several areas of risk management to alleviate community bankers' pain points.
"We are honored to be the ABA's exclusively endorsed solution for CRE loan stress testing and proud of our partnership with them," says Banker's Toolbox CEO, Daniel Cho. "We employ many experts in the field of CRE stress testing and are happy to work with the ABA and OCC in this venture to provide education to community bankers."
Speakers will include Michelle M. Lucci, CRCM, CAMS, risk management consultant at Banker's Toolbox; Traci Moening, product manager with Bankers Toolbox; and Grant Wilson, director of commercial credit risk at the Office of the Comptroller of the Currency in Washington, DC.
The telephone briefing is being reviewed for continuing education credit eligibility and is appropriate for Commercial Lenders, Chief Lending Officers, Loan Review Officers, Credit Analysts, IT Managers, Auditors, Risk Managers, Senior Bank Managers, and Credit Policy Officers among others.
Register online today at http://www.aba.com, or call 800-775-7654 to ensure your spot now.
To find out more about Banker's Toolbox and their ABA endorsed stress testing product, please visit http://www.BankersToolbox.com/solutions/Crest.
About Banker's Toolbox, Inc.
Austin, TX-based Banker's Toolbox, Inc. helps community financial institutions manage risk and streamline compliance examinations. The company's product suite consists of proven solutions for money laundering detection and reporting, risk management through fraud and kite prevention, secure wire processing automation, and commercial real estate loan portfolio risk assessment. The Banker's Toolbox team is a unique combination of seasoned bankers, former regulators, and information technology consultants who specialize in designing, developing, and implementing risk management solutions while providing unparalleled customer service. For more information, visit the company's website at http://www.bankerstoolbox.com.