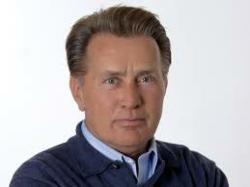 Hollywood has already examined the fiction of meteor strikes, and now Breakthroughs is looking at the reality.
Hollywood, CA (PRWEB) March 11, 2013
The producers of Breakthroughs with Martin Sheen are announcing an upcoming report on how science is monitoring asteroids and other bodies that could one day threaten our planet.
Breakthroughs Martin Sheen PBS is an independently produced television series airing in markets around the country on public television. The program is hosted by the legendary Martin Sheen, who is about to embark on his second half-century in American entertainment in 2013. Mr. Sheen has developed a reputation as one of Hollywood's most respected actors during a career that includes more than 60 film appearances.
Breakthroughs Martin Sheen reviews many of the issues facing the scientific community including how many of our brightest minds are working to protect us from the unthinkable. In February, a meteor entered the atmosphere over Russia putting on a spectacular light show but also highlighting the risk of these celestial bodies.
This spring, Breakthroughs will introduce audiences to astronomers, physicists, and other members of the scientific community who are working to see space rocks before they become a threat and working to find a way to protect our fragile planet from the devastation they could bring.
The producers of Breakthroughs Martin Sheen are targeting a May distribution date for the new report. Check local listings for air times on public television and PBS affiliates in individual markets. For more information the producers can be contacted via the official website for the show at breakthroughsptv.com.