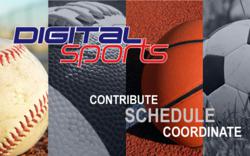 Yardley, PA (PRWEB) March 11, 2013
It's bracket time and college basketball enthusiasts can now get a friendly leg up with college basketball players stats that have only previously been available to the experts: coaches, scouts and more. It's the brainchild of the DigitalSports.com and Vantage Labs' iSEEK Supercruncher™, a data aggregation platform. Together, they've launched the free tool on DigitalSports.com, giving sports fans access to player data that has not been available to the public in this format. The tool puts individual game statistics for each player, season totals and more on display so fans can use data to create their NCAA brackets.
"iSEEK Supercruncher is a business decision-making tool that scales to provide companies with a bird's eye view of their information, a needle in the haystack view of their information and everything in between," says Pat Murphy of DigitalSports, "We thought it would be fun to show the power of iSEEK Supercruncher by using it to view and analyze player and team stats for March Madness. I'll certainly be using it for my brackets!"
Sports fans can register for free to use the tool at http://www.DigitalSports.com.