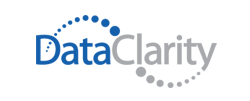 It is a tremendous honor for our company to be recognized by IBM with the highest award they bestow upon a business partner.
Raleigh, NC (PRWEB) March 12, 2013
DataClarity Corporation was named the winner of the 2013 IBM Beacon Award for Business Analytics Innovation in the Analytics and Big Data category. This honor is awarded each year in recognition of a very select number of IBM Business Partners who have not only delivered innovative solutions but have set the standards for business excellence, ingenuity, and creation of an exceptional client experience.
"It is a tremendous honor for our company to be recognized by IBM with the highest award they bestow upon a business partner," said Mark Mueller, Managing Partner at DataClarity. "On behalf of our entire team, I want to express my sincere appreciation to IBM for recognizing the extraordinary client value and experience we are delivering with our DashInsight and DashInsight Mobile Cognos accelerator products." Mueller added, "With DashInsight, we can speed time to value, lower risk, and overcome many of the challenges organizations frequently encounter when deploying analytics to their desktop and mobile user communities. By combining the IBM Cognos platform with DashInsight's fully-customizable best-in-class user enhancements, mobile applications, and pre-built content, we provide clients a very innovative, cost effective, and powerful solution for fast-tracking analytics development, deployment, and user adoption."
The Beacon Awards is a vital element of IBM's Business Partner recognition program. Announced at the IBM PartnerWorld Leadership Conference in Las Vegas, Nevada, United States, and selected by leading industry influencers and IBM executives from among hundreds of nominations, IBM's Beacon Awards recognize IBM Business Partners who have demonstrated business excellence in delivering IBM-based solutions resulting in client transformation and business growth. This year's awards recognized Business Partner achievements across 30 award categories.
"Everyday, IBM Business Partners around the world provide innovative solutions to their clients based on IBM products and services," said Mark Hennessy, general manager, IBM Global Business Partners. "The winners of this year's Beacon Awards are Business Partners who not only delivered superior innovation through their award winning solution, but also offered unique client value by using their skills and expertise to deliver the business capabilities their clients need to achieve success in their own business ventures. We congratulate DataClarity Corporation on winning the Beacon Award for Business Analytics Innovation and demonstrating their ability to provide value by developing and deploying their DashInsight software, a highly innovative and now award-winning fully-customizable Cognos accelerator platform."
To learn more about DashInsight, please visit http://www.CognosDashboards.com.
For more information about the IBM Beacon Awards, including information about winners and finalists, please visit IBM Beacon Awards site.
About DataClarity Corporation
DataClarity empowers people to make decisions that maximize performance by transforming corporate data into actionable information through proven performance management software, consulting, and education services. We respond to the individualized needs of every client by combining best-in-class software, applications and content, with certified technical and financial consultants who possess in-depth business and finance knowledge, industry best practices, and lessons learned from years of working with industry leading organizations globally.
With over 750 projects completed successfully since 1999, DataClarity's track record of success spans clients from the mid-market to the Fortune 500 in a broad spectrum of 15 different industries -- this success is based on a methodology and a project partnering approach where clients are actively engaged from the discovery phase to completion, with consistent knowledge transfer occurring throughout the project duration.
DataClarity Corporation is a privately held employee-owned company with offices located in Atlanta, New York, Philadelphia, and Raleigh, with a diverse array of clients located throughout the entire continental United States.
For more information please visit http://www.DataClarityCorp.com.