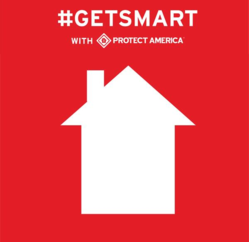 Austin, Texas (PRWEB) March 11, 2013
Protect America, Inc. has a long history with the annual music, technology, and film festival. Representatives from the company also attended last year but didn't work on a home security awareness project. Protect America's primary goal at this year's festival is to draw attention to developments in home security and home security technology that largely go ignored.
"Home security is vital for everyday living," said Melissa Walker, Protect America's vice president of marketing. "We want people, especially in the tech industry, to know more about protection. Though plenty of companies are at South by Southwest to do business, we'll be going to spread awareness on an important issue many overlook."
A weeklong celebration of technology, film, and music, the South by Southwest festival has been a highlight of Austin culture since 1987. Over the years, the festival has hosted new releases from big artists, film premieres, and the latest technology. In 2006, micro-blogging platform Twitter launched at SXSW. Protect America will be using the occasion to draw attention to its new Smart Connect interactive app that lets users control their home security system from most smartphones and computers.
Representatives of Protect America will be around the Austin Convention Center starting at 11 a.m. on Friday, March 8th. They will be handing out t-shirts and conducting a trivia challenge that will be posted to Protect America's website and social media channels.
Call 1-800-951-5190 to speak with a Protect America home security expert about interactive access.
Visit http://www.ProtectAmerica.com for more information about wireless home alarm systems.
About Protect America, Inc.
Founded in 1992, Protect America, Inc. is Austin, Texas based company that employs more than 300 people. Protect America is part of the Rockbridge Growth Equity family of companies that includes the Cleveland Cavaliers and Quicken Loans. Protect America is dedicated to providing reliable and affordable home security that's within the reach of any household budget.