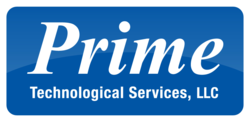 "I am excited about Jim joining our team and I am looking forward to working with him in strengthening our technical capabilities," said Andrey Karnauch, Director of Operations
Suwanee, GA (PRWEB) March 12, 2013
Prime Technological Services, a leading contract manufacturer of high mix, high complexity, printed circuit boards and electronic assemblies, is pleased to announce the hiring of Jim Liptak as Engineering Manager. Jim comes to Prime with over 30 years of experience in technology, electronics and electronics assembly. He brings a wealth of knowledge about manufacturing processes, new product introduction and design for manufacturability in electronics.
Jim will be overseeing Prime's engineering group, including facilities, manufacturing and front end (quoting, documentation control). He will be focused on process improvement and continuing Prime's commitment to lean management. Jim will also lead Prime's investment in new technology, processes, and people focused upon aggressively expanding the company's DFM (design for manufacturability) and DFT (design for test) service offering. "I am excited about Jim joining our team and I am looking forward to working with him in strengthening our technical capabilities. His contributions will be instrumental in further supporting and growing Prime's customer base," said Andrey Karnauch, Director of Operations.
About Prime Technological Services, LLC
As an experienced contract electronics manufacturer, Prime specializes in turn-key printed circuit board assembly and top-level box build. For 24 years, we have been known as a quality leader in high-mix, high-complexity work for customers demanding flexibility, speed-to-market, and competitive total cost. We seek to continually find new ways to drive down costs while maintaining the highest levels of flexibility and responsiveness. For more information please visit http://www.prime-ems.com.
# # #