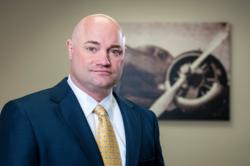 Sarasota, FL (PRWEB) March 14, 2013
Ron Drzewucki, who was associated Numismatic Guaranty Corporation for 7 years, both as a shareholder and grading finalizer, has launched two new numismatic companies—Ron Drzewucki Rare Coins to serve high end collectors and Modern Coin Wholesale, Inc. (http://www.moderncoinwholesale.com) that offers a comprehensive selection of the most popular bullion and modern coins for collectors from the United States and around the world at very competitive prices. There is no minimum order and shipping is always free.
Ron is a member of over 20 numismatic societies, including the Professional Numismatic Guild since 1995, Life Member of the American Numismatic Association since 1989, and Life Member of the American Numismatic Society. He invites collectors and/or investors to speak with him personally at (941) 907-8484.
Ron has made his new website for modern coins informative, attractive and user-friendly—and he is particularly pleased that his 16-year old son Ronnie III has taken an interest in the coin business, starting by doing most of the photography for the new web site. In a recent interview, Ronnie told how he had been exposed to the coin business for many years, but only became seriously interested this last summer. Asked if he had a favorite coin, Ronnie quickly indicated it was the 2009 Ultra High Relief. He also was thrilled when photographing an original 1907 High Relief Double Eagle. Ronnie, who is an ANA Young Numismatist, is currently looking forward to studying medicine in college, but indicates "I definitely expect to collect coins in the future when I have the time and money."
Just the way that Ron Drzewucki has planted the numismatic seed in his son, so too was Ron introduced to numismatics by his father, Ronald Sr., a longtime member of the ANA. Ronald Drzewucki Sr. started collecting by going through coins obtained at banks, filling in the holes in Whitman holders, and then returning the balance within a few days. He then graduated to cherry picking coins on bid-boards, and selling his finds to a local dealer. Ron Sr. eventually made his living for 30 years by buying and selling at coin shows around the country—eventually taking his teenage son Ron with him. Ron soon became an expert grader and by the age of 15 was a professional numismatist.
Before joining NGC, Ron conducted a successful business dealing in certified and modern coins. Ron Drzewucki hopes that his new web site will serve both experienced and beginning collectors, giving them the same enjoyment and satisfaction that three generations of his family have derived from the hobby over the last 5 decades.
Modern Coin Wholesale, Inc. deals in all Modern US coins and all Modern World coins. They offer an exceptional selection of United States Mint State and Proof American Silver Eagles, American Gold Eagles, American Platinum Eagles, U.S. Mint Commemoratives, Buffalo Gold, and First Spouse Gold. Many include OGP (original government packaging). You can find coins for your International Collection from foreign mints such as: Australia, Austria, Britain, Canada, China, France, Israel, Mexico, New Zealand, Poland and South Africa, among many others.
If you are looking to invest in bullion they have plenty of options. Their inventory of silver bullion includes Silver American Eagle coins, China Pandas, Canadian Maple Leaf coins, Australian Kookaburra coins, Australian Koala coins, Austrian Philharmonic coins, and Mexican Libertad coins just to name a few. Modern Coin Wholesale, Inc. sells raw and ungraded coins at a low cost, as well as silver bars and rounds.
Collectors are invited to visit the website and sign up to receive occasional emails about special offerings and be entered in a monthly drawing for a free American Silver Eagle.