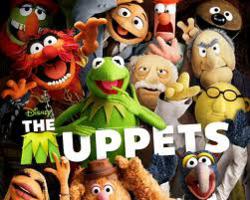 Muppet's were a motley crew
(PRWEB UK) 13 March 2013
A company in Manchester recently received an order from Disney's film studio that not only created excitement around the building but brought back some seventies nostalgia.
In February Pipelagging.com received an order for some bore pipe insulation, a thermal Insulation covering for pipework. For a company that supplies lagging products worldwide this order was not so out of the ordinary, but what made this order so exciting was the fact that it came from Pinewood studios for their more Muppet productions.
For anyone old enough to remember the seventies they will remember the smash hit phenomena that was the The Muppet Show that aired from 1976 until 1981, Created by Jim Henson the Muppet's were a motley crew of sketch comedy variety puppets known for their absurdity, burlesque and self-referential humour who's main characters consisted of Kermit the Frog, Miss Piggy and Fozzie Bear to name just a few.
The success of the Muppet's continued onto the big screen where they stared in a number of popular films alongside big Hollywood stars of the time, but sadly by the end of the 1990s the Muppet's popularity was dwindling.
In 2004 the Walt Disney Company purchased the Muppet's and in 2008 began to bring them back into the main stream and by 2011 the Muppet's were back on the big screen once again.
Following the critical and commercial success of the film, Disney announced their follow up film to the blockbuster will be named The Muppet's again, filming began at Pinewood Studios back in January and will be released in March 2014.
The puppets or Muppet's as they are lovingly referred to are often moulded or carved out of various types of foam and then covered with fleece, fur, or other felt-like material, so it makes sense that some 28mm Bore Pipe Insulation normally used for the lagging of pipes could be used to make an arm or leg of one of these fantastic Muppet's.
PipeLagging.com are unaware of what the 28mm Bore Pipe Insulation will actually be used for but the excitement and possibility that it may be used for the creation of a new Muppet or for Kermit the Frog himself has got the staff reliving those childhood memories of the seventies.
When the film is released in March 2014 you can be sure that the staff of Pipelagging.com will be there for the premier looking to see if they can spot what 28mm Bore Pipe Insulation has been used for.