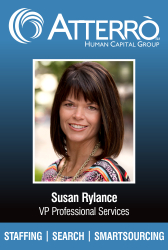 "Digital People has traditionally served creative and marketing placement needs. As technology has become more enmeshed in these areas, Digital People has experienced organic growth in its IT business."
Minneapolis, MN (PRWEB) March 12, 2013
Atterro Human Capital Group announced today it will officially introduce its Digital People IT brand in the Minneapolis-St. Paul area on March 18, 2013. This introduction expands the offerings of Atterro's staffing and recruiting business in the region, which is already home to its other divisions: Digital People, Pro Staff, Hunter Hamilton, and Ware Technology Services.
Digital People IT is the result of a consolidation of information technology recruiting services from two Atterro divisions: Digital People, which specializes in marketing, interactive and creative placements, and Ware Technology Services, which has focused on both engineering and IT. The leadership team at Atterro believes this strategic realignment offers clarity of purpose and stronger support for clients and talent alike.
Susan Rylance, Senior Vice President of Professional Services at Atterro, stated, "Digital People has traditionally served creative and marketing placement needs. As technology has become more enmeshed in these areas, Digital People has experienced organic growth in its IT business." She further commented, "The consolidation of IT staffing and recruiting under a single brand makes good business sense for Atterro and for our Houston clients, as well as more opportunities for our talent."
Tony Biel, Managing Director of Digital People IT in Minneapolis, said, "This new alignment means we can provide expanded service to our clients and offer a broader spectrum of opportunities to our technical talent." He added, "It's the kind of change that brings a lot of excitement and our team is already at work to make Digital People IT a success."
Atterro Human Capital Group offers interim staffing, search and SmartSourcing services to local, regional and national customers. Atterro's experienced industry professionals utilize the latest research, recruiting technology and assessment tools to serve clients through its four specialty brands—Digital People Creative, Interactive, Marketing and IT, Hunter Hamilton Finance and Accounting, Pro Staff Administrative and Light Industrial, and Ware Technology Services for Engineering. Visit http://www.atterro.com.
Contact:
Steve Brentlinger
Marketing Director
email: Steve.Brentlinger(at)atterro(dot)com
ph. 612‐373‐2600
Atterro Human Capital Group
651 Nicollet Mall, Suite 525
Minneapolis, MN 55402
http://www.atterro.com