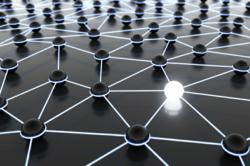 This seal of approval has been proven to increase conversions by up to 20 percent.
Washington, DC. (PRWEB) March 12, 2013
North Dakota is undergoing dramatic changes as its nation-leading economy continues to heat up. The significant influx of businesses, entrepreneurs and job seekers presents serious challenges to communities there. While the number of opportunities has grown, so has the competition. In order to help its members face these challenges with the tools, information and confidence necessary to succeed, the North Dakota State Business Network is now providing members with networking opportunities, scholarships and job postings.
Businesses who join may now link their e-commerce site to the North Dakota State Business Network. They also gain instant credibility by receiving the North Dakota State Certified Business Web Seal. This seal of approval has been proven to increase conversions by up to 20 percent and significantly diminished the website abandonment rate. Millions of new consumers will have access to this website through its connections to ND-SBN, and they will be able to confidently shop knowing that this site has ND-SBN accreditation.
Building Communities:
ND-SBN is pleased to announce that it has launched a scholarship program as well as a mentoring program. The North Dakota State Business Network Scholarship will be awarded to two deserving students twice a year. These scholarships will help these highly qualified and motivated students obtain the college education they need to become leaders in their communities.
The Mentor/Mentee Program helps match experienced professionals with others who are just beginning their careers. Not only do newcomers gain insights into industries and companies, but their mentors are able to acquire skills in leadership and instruction.
Job Postings:
ND-SBN is committed to helping members find the career of their dreams. Not only does ND-SBN provide a listing of available positions at businesses throughout the state, but applicants can obtain inside information about companies and industries from members already working within them. Leveraging ND-SBN membership into a fulfilling career is one of the primary goals of this august organization.
About North Dakota State Business Network:
North Dakota State Business Network (ND-SBN) is a career and business development program established to promote job growth, commerce and networking. It is equipped with the tools, expertise and connectivity to help businesses expand their influence while forging strategic alliances necessary to attain higher levels of achievement. With its integrated infrastructure, ND-SBN holds a powerful online platform for building fundamental connections on a local, state and national scale.