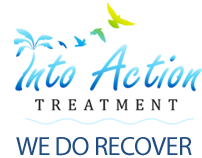 Reiki is performed at Into Action Treatment rehab by their very own reiki therapist
Miami, Florida (PRWEB) March 11, 2013
Reiki, an ancient healing art is now part of the healing program at Into Action Treatment Center in South Florida. Reiki is a Japanese technique for stress reduction and relaxation that also promotes healing. Andrey Rossin is the founder and CEO of the addiction center in Boynton Beach, Florida, and he said that reiki is an integral part of the holistic drug rehab treatment program.
"Any treatment program that does not using the holistic therapies is missing out. There are so many wonderful ways to treat drug addiction and a great way to do this is through the holistic treatment options like reiki, massage, acupuncture, and yoga," said Andrey Rossin.
Reiki is performed at Into Action Treatment rehab by their very own reiki therapist, Jason Hansra, who has been practicing reiki for over 10 years. He said that he has seen great results using reiki in combination with other treatment modalities to treat those suffering with addiction. "The holistic treatment options are a great way to alleviate the pain and suffering of addiction. They offer one of the quickest ways to heal and start on the road to long term recovery," said reiki master Jason.
Reiki is not a new form of therapy, it has been around for almost 100 years, since its inception in 1922. It was created in Japan to ease stress and help people relax, both of which are very applicable to those suffering with drug addiction, and who are no longer abusing drugs.
Andrey Rossin and the staff at Into Action Treatment Center are very focused on long term recovery for all of their clients. "We focus on long term recovery, because anything else is not recovery. We do not want our clients coming back to us for more treatment, because that means we did not do our jobs the first time they came through," said Rossin. Needless to say, Into Action is a very unique alcohol rehab center in Florida, that is changing the way addiction treatment is done.