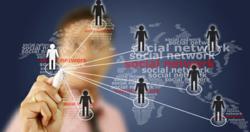 Members can peruse the boards and collect information from experts and authorities.
Washington, DC. (PRWEB) March 12, 2013
The internet is rife with voices pleading for the attention of users, but there are very few trustworthy websites that can deliver innovative and authoritative advice from a wide variety of industries and professions. North Dakota State Business Network not only boasts one of the largest professional organizations in the state, but also includes leaders from almost every professional field including legal services, finance, IT and government. Many of these leaders are willing to share their hard-earned knowledge with ND-SBN associates through articles online, the Work + Life Magazine and local chapter meetings.
Online Resources:
Most members have schedules that rarely permit them to search the internet for relevant, reliable business information, which is why ND-SBN gathers that information and posts it on its website. This information is gleaned from the most authoritative sources and written in an easily digestible style that allows even the most harried members to learn about new management methodologies, investment strategies and talent recruitment tips.
In addition to the professional articles that are available at the ND-SBN website, members can also take advantage of the ND-SBN Forum which facilitates the exchange of ideas, the development of partnerships and hundreds of business transactions daily. Even members who are not familiar with participation in these online discussions can peruse the boards and collect information from experts and authorities that are proud to call themselves members of the North Dakota State Business Network.
Finding Resources Offline:
One of the most productive means for growing a business can be finding like-minded individuals who are willing to join the team, share ideas, or provide important introductions. While much of this can now take place online, many professionals still prefer to perform these actions face to face. With Local Chapter Meetings, ND-SBN associates can converse with others in real time, develop friendships and enjoy themselves while helping cultivate a network of strong business connections.
About North Dakota State Business Network:
North Dakota State Business Network (ND-SBN) is a career and business development program established to promote job growth, commerce and networking. It is equipped with the tools, expertise and connectivity to help businesses expand their influence while forging strategic alliances necessary to attain higher levels of achievement. With its integrated infrastructure, ND-SBN holds a powerful online platform for building fundamental connections on a local, state and national scale.