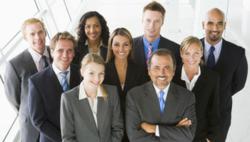 Perks will allow members to spend their time on more important activities like building their business or relaxing with loved ones.
Washington, DC (PRWEB) March 12, 2013
While many professionals are willing to sacrifice for their businesses, families or careers, it is often a disservice to limit the joys of life. Most experienced professionals recognize that the rewards of success are best enjoyed with friends and family. In order to help its members fully experience these rewards, ND-SBN is now offering a suite of perks which will enable members to have exclusive access to lifestyle improvement advice, discounts and deals from major national companies, and a wide variety of music.
Concierge Service:
ND-SBN is now offering a Concierge Service that matches members with exclusive discounts and deals from partner companies. These include purchasing options from nationally recognized companies like Southwest Airlines and H & R Block. The Concierge Service will find these unique travel, dining and entertainment opportunities for members, negotiate for the most discounted prices and make the reservations. Not only will this allow members to save money, but it will also allow them to spend their time on more important activities like building their business or relaxing with loved ones.
Work + Life Magazine:
This highly esteemed publication provides valuable information on how to improve careers, businesses and personal lives. The writers of Work + Life are among the most qualified experts of their field, and they are eager to share their precious expertise with other ND-SBN members. The contributors to Work + Life Magazine draw on the latest news and developments to help ND-SBN members get the most out of their professional and personal lifestyles.
Music Exchange:
Music is an almost universal interest that can catalyze the formation of personal relationships. ND-SBN is eager to use this popular medium to help members find common bonds. Members are now able to upload and download music in a wide variety of genres including rock, jazz and country.
About North Dakota State Business Network:
North Dakota State Business Network (ND-SBN) is a career and business development program established to promote job growth, commerce and networking. It is equipped with the tools, expertise and connectivity to help businesses expand their influence while forging strategic alliances necessary to attain higher levels of achievement. With its integrated infrastructure, ND-SBN holds a powerful online platform for building fundamental connections on a local, state and national scale.