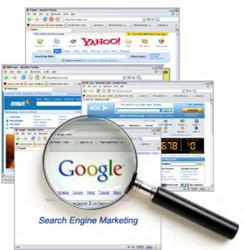 The integration of Google rankings with social media is another reality that businesses must take seriously if they don't want to be left behind.
SWANTON, VERMONT (PRWEB) March 13, 2013
As Google search algorithms focus more on local searches and less on universal ones in 2013, the cost of search engine optimization Canada will become more affordable for smaller businesses that focus their marketing efforts on their local area, according to SEO Experts president Alexander Londono.
Local searches are fast becoming the norm for those looking for goods and services on line. Londono says that smaller companies can focus their Calgary SEO and their Toronto SEO efforts on the areas where they operate, making their marketing dollars work harder for them.
"It's more important than ever before to have companies optimized in this way," says Londono, whose Ottawa SEO company has been among the leaders in the field for more than a decade.
The flip side of this is that companies that market their services around the world will have to work harder to rank for a given city. A company might rank number one for a major U.S. city for certain keywords, but not make the first page for another city. This means that having the right SEO company working for you has never been more important, he says.
The basics of how Google ranks web sites have not changed from the beginning: the foundation of how Google ranks web sites is based on content relevance, accessibility, and authority. A site that has matured over a period of years and that has been properly optimized by professional SEO experts stands the greatest chance of getting to the first page for searches – and staying there.
It all started with Google robots called Spiders that scanned web sites in search of certain relevant words. The algorithms also looked at where those words were located on a given page. But as time has gone on, Google's new algorithms have become more and more sophisticated as Google seeks to make the process of searching more useful and productive.
When Google was in its infancy its algorithms were focused on universal searches. Companies would seek out search engine optimization services when they wanted to rank for certain keywords – quite separate from location. This is no longer the case.
With the new algorithms, Google has made it easier to find sites that post genuine, quality content. With the Panda and Penguin algorithms, many sites were penalized for using duplicate content and for other transgressions. The refinements in the "smarter" Google algorithms have actually worked to the advantage of sites that have put their focus on user friendly web sites that are packed with fresh and useful content that is always being added to.
But Internet searches continue to evolve. Increasingly, successful Montreal and Toronto SEO is going hand in hand with adapting to mobile searches and to the use of social media like Facebook and Twitter. New Google features like G Maps and G Places are making it easier for businesses to be found be prospective customers in their area.
"The integration of Google rankings with social media is another reality that businesses must take seriously if they don't want to be left behind," Londono says.
About SEO Experts
SEO Experts has been a leading provider of search engine optimization services in the United States and Canada for more than a decade.