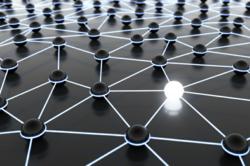 A business owner can be assured that their relationship with another member will be mutually beneficial.
Washington, DC. (PRWEB) March 12, 2013
One of the greatest obstacles to business growth is a lack of brand visibility. Many business owners invest so much in producing a high quality product that they often forget to reserve some of their resources to marketing their excellent goods and services. North Dakota State Business Network is now offering members the tools to connect to consumers and other businesses.
Networking Opportunities:
Utilizing ND-SBN's robust network of valued business associates allows companies to cross promote goods and services. While it can be a challenge to identify trustworthy partners, with the assistance of ND-SBN, a business owner can be assured that their relationship with another member will be mutually beneficial. Having thousands of network members in North Dakota and across the country also allows companies to publicize their products and develop new market segments. The ND-SBN Networking Forum allows members to identify potential resources and cultivate profitable relationships. These forums facilitate hundreds of business transactions, informational exchanges and talent acquisitions daily.
ND-SBN also supports face-to-face networking through its Local Chapter Meetings, which allow members from across the state to congregate. These regular meetings assist professionals in meeting others who share their ideals and business objectives. With the aid of other members, hundreds of ND-SBN associates have launched their new company, found their dream job, or established a productive business partnership.
Finding New Markets:
With the Ecommerce Marketplace, ND-SBN associates can link their website directly and gain State Preferred Business Vendor Status. Millions of website visitors will now be assured that a member's website is reliable and conforms to the high standards of the ND-SBN. Visitors to member websites will see the North Dakota State Certified Business Web Seal, which indicates accreditation by this trusted, national organization. The State Certified Business Web Seal has proven to increase conversion rates by 20 percent and significant limit bounce rates.
About North Dakota State Business Network:
North Dakota State Business Network (ND-SBN) is a career and business development program established to promote job growth, commerce and networking. It is equipped with the tools, expertise and connectivity to help businesses expand their influence while forging strategic alliances necessary to attain higher levels of achievement. With its integrated infrastructure, ND-SBN holds a powerful online platform for building fundamental connections on a local, state and national scale.