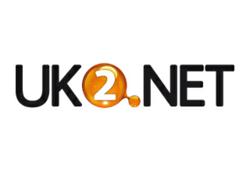 UK2's cloud hosting is the complete package for any business looking to have an impact online.
London, UK (PRWEB UK) 12 March 2013
London, UK, one of the UK's leading web hosting providers, UK2, is currently running a special offer on shared cloud hosting giving small to medium sized businesses the opportunity to get their businesses on the cloud for as little as £4.95 / month which also means these businesses can save up to £120 on their hosting. The pricing is the same that the company usually charges for its regular shared Business Hosting package, enabling customers to get a free upgrade to cloud hosting.
Shared cloud hosting is a similar product to normal shared hosting except you get all the benefits of the cloud including a choice of location, an uptime service level guarantee, lower contention and hardware redundancy. This makes it perfect for businesses that want a greater level of site security to ensure they are always online.
UK2's shared hosting plans offer SMEs the complete solution when getting their business websites online. From domain names to web hosting and email through to integrated marketing tools, UK2's cloud hosting is the complete package for any business looking to have an impact online.
Sara Cunha-Rego, product manager at UK2, has commented: "The move to the cloud can be time consuming and expensive for small and medium sized enterprises. This special promotion enables them to get the latest and best technology for their websites for an affordable monthly price."
About UK2.NET
UK2.NET has been a major player in the web hosting industry since 1998 and is part of UK2 Group. They provide a variety of services including domain names, email hosting, web hosting, cloud hosting, reseller, ecommerce solutions, VPSs and dedicated servers to individuals and businesses. UK2.NET are also one of the biggest and fastest growing web hosting companies in the UK.
UK2.NET is the founding member of the UK2 Group, a group of interconnected global and UK web hosting companies that operate independently whilst sharing knowledge, expertise and resources. Having this wide range of companies under one group allows them to achieve a greater global reach while providing world-class hosting services to their customers.