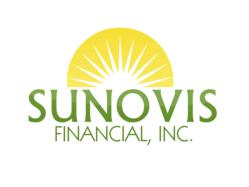 'Our mission is to help rebuild the U.S. economy, one business and one loan at a time,' says Sunovis President Terry Robinson, 'And, there could not be a more crucial time than now.'
San Francisco, CA (PRWEB) March 13, 2013
There have been myriad studies conducted by communities and cities that demonstrate support of local small businesses makes a positive impact on the entire community. According to the American Independent Business Alliance, dollars spent with local businesses create a multiplier in the local economy, meaning that from each dollar spent at a local independent business, up to 3.5 times as much wealth is generated in the local economy compared to a dollar spent at a national (non-independent, non-community based) chain-owned businesses.
What does this mean? Shifting to local purchases with community-based businesses is a key tool to support local business and create more local jobs.
Sunovis Financial realizes that many small businesses are in a bind, unable to access capital and unable to compete, and that is why the company offers short-term Micro Loans as well as SBA loan assistance.
Stabilizing and growing small business across the U.S. will help stabilize the economy in general. "Our mission is to help rebuild the U.S. economy, one business and one loan at a time," says Terry Robinson. "And, there could not be a more crucial time than now."
Not all small business industries qualify for short-term micro loans, but many do. The basic requirements include that the business must have been in operation for at least one year, revenues must equal at least $100,000 per year (though the Underwriters favor more), and the business must be located in the U.S. FICO scores are not emphasized but must meet the minimum 500 threshold.
Small business owners should contact Sunovis Financial today if they need capital. A simple one page application along with four months of bank statements/credit card merchant statements will be requested to start the process - offers can occur in as quickly as two to three days.
About Sunovis Financial
Sunovis is a financial services company handling all types of financing but specializes in small business assistance. Sunovis handles SBA loans for borrowers and SBA services for community banks, and is also able to help commercial real estate finance or refinance clients. Sunovis and its affiliate The Lending Circle have a wide reach across the U.S.