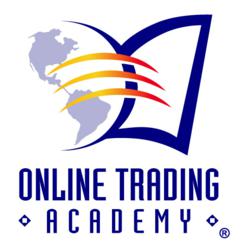 We embrace our growth with these advancements as a means to help students generate short-term income and long-term wealth in a growing world.
Irvine, CA (PRWEB) March 12, 2013
During a decade of technological advancements, Online Trading Academy has grown and adapted to provide traders and investors financial education, tools and solutions to manage their money as they have moved from passive investor to active wealth manager.
Technology enhanced the quality of life in so many ways from computers to agriculture to genetics and is just helped advance trading and investor education as well. The Small Order Execution System (SOES) legislation from George Bush opened the door to heavier day trading in 1989. In 1997, Online Trading Academy was born as a day trading floor for Block Trading, which then became Momentum Securities until 2001. The SEC changed order handling rules allowing individual traders to route their own orders to the market, cutting out Market Makers and Institutional traders.
In 1999, search engines introduced toolbars and home Wi-Fi frees home computers from wired network connections. During this time, Online Trading Academy embraced the advent of BlackBerry's and other technological tools to help students evolve with dynamic financial markets. In 2000, broadband starts to appear in homes, and telecommuting becomes a real option. E*Trade and other brokers introduced internet trading, changing the dynamic of trading forever as traders left the office atmosphere and traded from home. In addition to telecommuting, broadband provided direct access for web conferences for Online Trading Academy courses as Extended Learning Track (XLT) trading.
Three years later in 2000 at the start of a new millennium, the NASDAQ reached an all-time high of 5,132.52 at the height of the dot-com bubble but will lose half of its value within the year. Consolidation of trading firms cause further commission drops for traders in addition to investment losses. Regardless of economic downturns, Online Trading Academy sees a future with the advent of the internet and opened their first center in Irvine, California in 2001 after Momentum Securities is sold. In 2003, Online Trading Academy branches out to the community with their first Forex education courses and within two years, expands their centers into Dallas, Texas and Dubai, United Arab Emirates. Now, 35 classes simultaneously occur across the world and students from multiple continents share insights and discuss Online Trading Academy tips for trading success on a real-time basis. Power Trader Nation, an Online Trading Academy community available to qualifying students was created to supplement Online Trading Academy's global expansion and connect students on an international basis.
"We are happy to have the opportunity to evolve with technological advancements," said Eyal Shahar, CEO of Online Trading Academy. "With the help of accounting technology we are able to provide transparency and generate educational content through multi-faceted and engaging multimedia. We embrace our growth with these advancements as a means to help students generate short-term income and long-term wealth in a growing world."
Social network programs went global between 2005 and 2006 as Online Trading Academy branches opened their doors to students around the world. As international enrollment increased, Online Trading Academy focused on delivering classes online to provide a greater reach. In 2007, Online Trading Academy pioneered their first XLT course, an online learning environment with a shared trading desktop, allowing students to continue their education beyond the classroom with practical applications.
In 2008, Lehman Brothers collapses leading to massive declines in the equities markets while real estate falls in tandem. As supply declines and demand rises, Online Trading Academy opened their 10th center in Toronto and announces plans to have 21 centers by the end of the year.
On March 4, 2008, Online Trading Academy's experienced instructors, such as Sam Seiden, pick the exact bottom of the market's decline and advises students to buy. Instructors and students alike are gaining hands-on training and experience in real-life situations at Online Trading Academy with rave reviews. Between 2009 and 2012, Online Trading Academy gradually increased their enrollment by 300% jumping from 10,000 students in 2009 to 30,000 in 2012. In 2011, they opened their 35th center in Jakarta, Indonesia.
With branches across the nation, Online Trading Academy has grown and helped their students adapt to the ever-changing and at times, unpredictable financial market by equipping students with the tools necessary to make smart trading decisions.
For more information about Online Trading Academy or to take a free half-day course at an academy near you, please visit http://www.tradingacademy.com.
About Online Trading Academy
Online Trading Academy helps their students by revealing the truth about what it takes to become a successful trader or investor. Their core strategy enables traders and investors to identify market turning points before they happen, with a high degree of accuracy. Students learn under the guidance of experienced professionals in a hands-on, learn-by-doing classroom setting. In the Professional Trader course, students learn trading skills and then practice trading live, in the classroom, with Online Trading Academy's money, without paying commissions or risking their own capital.
With over 35,000 graduates, Online Trading Academy offers professional instruction from experienced industry professionals, as well as a wide array of beneficial home study materials to supplement classroom study. Online Trading Academy locations include Atlanta, Austin, Baltimore, Boston, Charlotte, Chicago, Dallas, Denver, Detroit, Ft. Lauderdale, Houston, Irvine, Kansas City, Los Angeles, Milwaukee, Minneapolis, New York, Philadelphia, Phoenix, San Jose, Seattle, Secaucus, Stamford, Tampa and Washington D.C., plus international locations in Dubai, Jakarta, London, Mumbai, Singapore, Toronto and Vancouver.
For more information, visit http://www.tradingacademy.com.
###