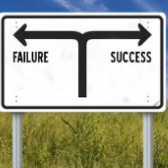 Seattle, Washington (PRWEB) March 12, 2013
The Steve Trautman Co. is providing insight on knowledge transfer strategies through its blog. The blog, according to knowledge transfer expert Steve Trautman, addresses a growing problem in corporate America today: an ever-increasing number of retirees.
"This series was written for the business executive dealing with talent management issues and are searching for workable solutions," says Trautman, company founder and principal. Trautman points out that currently, 10,000 people per day reach retirement age, leaving behind knowledge gaps in the companies that employ them.
Baby boomer generation aside, businesses are always presented with the problem of employee turnover. Steve Trautman points out that to remain productive, it's important that tasks and processes carry on after employees leave. The Steve Trautman Co. helps businesses develop knowledge transfer strategies to ensure information never completely resides with one employee.
On the blog, Steve Trautman and associates acknowledge that in today's busy business environment, it's often easy for knowledge transfer strategies to be set aside for another day. This procrastination can spell the death of a company, though, if only one employee handles certain high-profile knowledge areas or accounts. Trautman and his associates have found that some businesses may even lose clients without some sort of transition plan in place.
Steve Trautman began the nine-part blog series by defining knowledge transfer strategy. He explains that a good knowledge transfer strategy begins by creating a clear definition of its business objectives and daily processes. Each employee knows his or her role in the organization and knows which how their work skills relate to these objectives.
In other entries in the series, Trautman reviews why businesses should have a knowledge transfer strategy and how to implement one. He recommends businesses place as high a priority on creating a knowledge transfer strategy as they place on disaster recovery plans. The lack of either of those can have disastrous repercussions on any business.
In addition to his informative blog, Steven Trautman provides details about his company's services, as well as white papers, knowledge transfer resources, and information about upcoming events. Recognized as a foremost expert in knowledge transfer, Trautman regularly hosts workshops on knowledge transfer throughout the U.S., with upcoming workshops planned in Washington, Oregon, and Colorado.
Steven Trautman has worked in knowledge transfer for the past twenty years, becoming respected as a pioneer in the field. The SteveTrautman Co. counts among its clients several major Fortune 500 companies. Trautman has created several systems to help businesses implement successful knowledge transfer projects.
In addition to his work with clients, Trautman has authored two books on business, 2006's Teach What You Know: A Practical Leader's Guide to Knowledge Transfer Using Peer Mentoring and The Executive Guide to High Impact Talent Management, co-written with David DeLong in 2011 Trautman first honed his knowledge transfer strategies while employed by Microsoft, where he created a peer mentoring program while working on Microsoft Word 1.0.
Today, Trautman's high-energy, informative workshops are in demand by business executives around the globe. For more information on the Steve Trautman Co.'s services or to read the nine-blog series, visit http://stevetrautman.com/.
The Steve Trautman Co. are experts in knowledge transfer. The company provides business executives with the simplest, most relevant, and quick solutions for knowledge transfer and workforce risk management. For nearly two decades their proven tools have helped Fortune 500s and 1000s—in industries such as high tech, manufacturing, finance, energy, and communications—assess risk, internally share knowledge, and reduce the loss of talent and experience.
http://www.stevetrautman.com