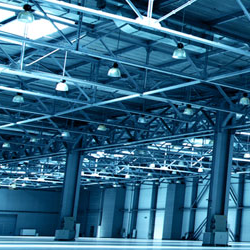 WANGARA, Australia (PRWEB) March 12, 2013
Workman Sheds, a leading builder of high-quality sheds in Australia, is implementing the use of tapered beams into its construction. To implement the technology, currently being used in China, Workman Sheds has contracted with an engineer from China to help.
"We will be the first Australian shed manufacturer to adopt the system and fabricate and engineer using tapered beams," Daniel Freauf, sales manager at Workman Sheds, says.
Tapered beams can help make a shed more lightweight without compromising the durability of the structure. According to Workman Sheds, tapered beans can reduce the weight of a structure by as much as 25 percent, leading to a reduction in cost. Because tapered beams are more versatile, they can allow for a greater variety of shed designs, as well.
The technology is still new to Australia, with many of the country's engineers and fabricators lacking the skills necessary to design using tapered beams. Workman Sheds' workers plan to learn from the engineer in China to freely develop future sheds based on the technology.
With tapered steel, Workman Sheds can use bulkier steel in high-stress areas to provide the support a shed needs, with lighter beams in other areas. Tapered beams can be engineered to match a shed's design, reducing materials to cut down on building costs. This can help provide less expensive sheds to the Australian market without sacrificing design.
The use of tapered beams allows steelworkers to tackle once-impossible tasks, since this technology provides a design flexibility not previously seen. One of Workman Sheds' goals is to patent the first shed design using tapered beam technology.
Workman Sheds uses galvanized steel to create sheds for industrial, commercial, and residential use. Each shed is custom-designed to fit a company's needs, with the durability to survive a variety of weather conditions. Workman Sheds specializes in the large and super-large sheds used in manufacturing, farming, for warehouses, and much more.
Once customers contact Workman Sheds and review their needs, the company provides a free architectural drawing of a recommended shed construction. Once the customer signs off on this drawing, Workman Sheds begins work, ensuring all structures are compliant with building regulations. Each quality-constructed shed is accuracy guaranteed, built exactly to a client's specifications.
In addition to providing the function a business needs, Workman Sheds also offers a variety of shed designs with aesthetic benefits. Gabled- and American Heritage-style sheds are available. Additionally, customers can choose from roller door bays, large bay openings, and open-front designs, among many others.
Workman Sheds' recent projects include a wash-down bay in Welshpool, a building for a Kununurra mining company, and a kit for a Banjup. In addition to its many shed constructions, Workman Sheds provides a supply kit to customers that they can use to build their own structures. These customers can even have access to Workman Sheds' expertise, including a 3- design and cost analysis and architectural drawings.
To receive a free 3-D drawing of a proposed shed to fit your needs, visit Workman Sheds' website at http://www.workmansheds.com.au/.