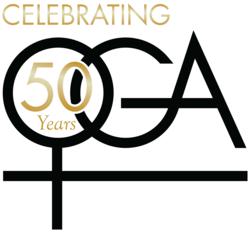 Staying in private practice is difficult for many reasons, but it is truly what is best for the patient.
Houston, Texas (PRWEB) March 18, 2013
Obstetrical and Gynecological Associates ("OGA") is celebrating 50 successful years in private practice in Greater Houston. The world of healthcare – especially for women's care - has changed dramatically. Three of OGA's current and former senior physicians came together to reflect on the accomplishments of OGA and rediscovered that the vision that originally opened the practice still lives strong today five decades later.
OGA was founded by Dr. Stanley Rogers, Dr. Warren Jacobs and Dr. Jack Moore with a small office located in the Texas Medical Center. "When I was a Resident at Baylor, I considered these three exceptional physicians as my primary mentors," stated Dr. Eberhard Lotze, referring to OGA's founders. "My reason to join OGA in 1970 was simple. I wanted to belong to a practice of physicians who had the skill, academic prowess and the highest standard of patient care as its main objective." Dr. Lotze, who is currently the Chief Medical Officer for The Woman's Hospital, practiced at OGA for over 36 years.
"When I joined OGA in 1972, it was quite rare to have a group practice as large as we were," stated Dr. Peter Thompson, who was the 11th physician recruited to OGA's team of women's health specialists. "This proved to be a tremendous benefit to us as we were able to share knowledge and proven skill sets among one another as well as serve as a greater resource to our patients." Dr. Thompson practiced with OGA for over 32 years and, although retired from private practice, remains active in his community and missionary work.
"Personalized care was the single, most important attribute of the OGA practice when I joined in 1971," stated Dr. Leroy J. Leeds. "Over my 40 years in private practice at OGA, maintaining the highest quality of medicine – both academically and clinically – has never changed." Dr. Leeds, who practices at the Med Center location, has clinical areas of expertise in menopausal management and women's bone health.
Today, OGA and its affiliate offices have 37 physicians and clinicians, a support team of over 200 healthcare professionals and 7 distinct care centers with 17 locations in the Texas Medical Center, Katy, Sugar Land, Webster, Pearland and surrounding areas.
While the healthcare system has evolved significantly in the past 50 years, OGA continues to commit to the private practice way of medicine. From expanding its women services beyond traditional OB/GYN with the first-of-its-kind fertility center and pelvic health and continence specialty to launching minimally-invasive surgical procedures and family-centered maternity care at the Woman's Hospital, OGA has pioneered the new and proven ways of providing only the best in healthcare.
As for the future, OGA's retired and senior physicians agree on how the practice needs to accomplish another 50 successful years in business. "Keep adapting," stated Dr. Thompson, which was quickly echoed by Dr. Leeds and Dr. Lotze in their own words. "Keeping the woman's needs as the sole focus of the practice will only lead to future success," commented Dr. Leeds. "Staying in private practice is difficult for many reasons, but it is truly what is best for the patient," said Dr. Lotze.
OGA will be taking this next year to celebrate this prestigious milestone with its employees, patients and trusted partners. On Friday, April 5, OGA will be hosting a company wide celebration with all of its offices to toast the past achievements as well as launch its new initiatives in the coming year.