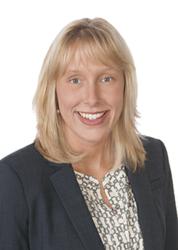 The Lord & Faris team is committed to obtaining justice for individuals who have been harmed or wronged.
Minneapolis, MN (PRWEB) March 13, 2013
Jennifer Olson has joined the Lord & Faris Law Office (http://www.lordandfaris.com) as an attorney at law in the personal injury law firm's new offices in the Mill District of downtown Minneapolis.
The addition pairs Olson – daughter of the late Minneapolis Park and Recreation Board member, former state director of Finance and Trade and long-time DFL strategist and activist Orvin (Ole) Olson – with veteran personal injury attorney and 2008 U.S. Senate candidate Priscilla Lord Faris, daughter of former Minnesota Attorney General, U.S. Attorney and retired Chief Federal District Court Judge Miles W. Lord.
"Following in the footsteps of our fathers, whose life work was built on a foundation of public service and a passion for fairness, the Lord & Faris team is committed to obtaining justice for individuals who have been harmed or wronged," says Priscilla Lord Faris. "Jennifer already has proved that she has the tenacity to get the job done and the creativity to apply the law in ways that will result in a positive outcome for our clients."
Lord Faris and Olson join Miles Lord, who enjoys emeritus status, attorney Wayne Faris, and Alicia McMonigal, who manages office operations. To accommodate recent growth, Lord & Faris Law Office recently relocated from downtown St. Paul to larger offices in The Mill Place, located at the foot of the Third Street Bridge at 311 Third Avenue South, Suite 110, Minneapolis, MN 55401.
Raised in North Minneapolis and Plymouth, Olson, 29, attended Benilde-St. Margaret's School and is a graduate of Hopkins High School. She graduated summa cum laude from Augsburg College and is a 2012 graduate of Hamline University School of Law, where she was a member of the Hamline Health Law Moot Court Team and production editor of the Hamline Journal of Public Law & Policy.
Only 18 when her father died of cancer, Olson dropped out of school and took the reins of his real estate business, fulfilling a contract with the Metropolitan Council to facilitate the purchase and rental of homes in communities where firefighters, teachers or others with modest incomes might otherwise not be able to afford to live before deciding on a legal career.
"My father taught me that if you believe in something, you live it," says Olson. "If you see someone has been wronged, or if you have a complaint about the way something is being done, you had better be prepared to take action. I am extremely fortunate to be working with a firm that is so clearly aligned with these values."
Priscilla Lord Faris is widely recognized for her successful representation of clients who have been seriously injured in car, motorcycle, snowmobile or other vehicle accidents, in drunk driving accidents, and as a drug injury lawyer representing people injured by pharmaceutical products, silicone breast implants and other medical devices. Lord Faris has volunteered with MADD, served as a speaker about the impact of drunk driving accidents, and played a key role in the development of drunk driving and social host legislation aimed at deterring drunk driving and preventing loss of life. She also is experienced in professional licensing defense, representing doctors, nurses, psychologists, chiropractors, dentists and other medical professionals facing state or federal investigations that could result in the loss of their license. As a candidate for U.S. Senate in the DFL primary election, she attracted almost 30 percent of the vote despite entering the race only seven weeks before the election.
For more information about Lord & Faris Law Office, visit http://www.lordandfaris.com, https://twitter.com/lordandfaris and http://www.facebook.com/pages/Lord-Faris-Law-Firm/359468491801, or call 612.333.LORD (5673) or 1-800-257-LORD (5673).