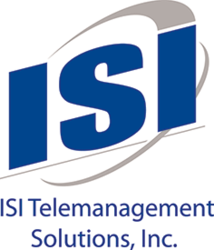 ISI is uniquely positioned to support Cisco partners and end-users with its solution portfolio, for both voice and video recording and reporting, including Single-Number reach and Jabber
(PRWEB) March 12, 2013
This event is designed to thank partner leadership teams and partner practice leads in the South for their devotion to Cisco. Kicking off the event will be an address from keynote speaker Ricardo Moreno (VP, US & Latin America Field Partner Organization) and Dave West (CTO, Cisco World Wide Channels).
ISI looks forward to discussing the technical advances for telecom in the coming year, as well as how ISI's call reporting and voice and video recording can impact the Cisco community. While at the event, ISI will be exhibiting both of these integrated solutions.
"ISI is uniquely positioned to support Cisco partners and end-users with its solution portfolio, for both voice and video recording and reporting, including Single-Number reach and Jabber," said David Dishek, Unified Collaboration Practice Lead with ISI Telemanagement Solutions, Inc. "We are also proud to announce that our solutions are compatible with and provide many enhancements to the new Business Edition 3000 and 6000 platforms. We are eager to share this message with the Cisco community."
For more information on ISI, please visit us at http://www.isi-info.com.
ISI's Solutions portfolio brings together time-proven technologies to report and record on your voice and video communications, including wireless and landline Call Accounting & Reporting, Telecom Audit & Optimization, Call & Video Call Recording, CRM Integration, Invoice & Inventory Management, and Wireless Management. ISI's facilities, processes, and data security comply with ISO 9001:2008, SAS 70, HIPAA, Safe Harbor and other important standards.