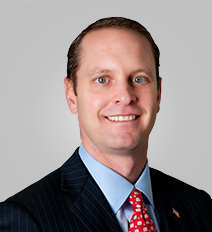 Through Catapult, Convergent is seeking established top advisors with specialized skill sets and a desire to work with ultra-high net worth clients.
Washington, D.C. (PRWEB) March 12, 2013
Convergent Wealth Advisors today announced the hiring of John Mastal as Managing Director, in charge of the recently announced Catapult by Convergent™ initiative. This program signifies a new addition to Convergent's organic growth plans. Through Catapult, Convergent is seeking established top advisors with specialized skill sets and a desire to work with ultra-high net worth clients.
In his new role, Mr. Mastal will be responsible for finding, qualifying, and mentoring a select number of advisors looking to join a firm whose top advisors were recently named #1 on the Barron's list in both California and Maryland. Douglas Wolford, Convergent's president and COO, welcomed Mr. Mastal, stating, "John knows the industry and its top advisors—and understands why our offering can be attractive to them."
Prior to joining Convergent, Mr. Mastal worked at Fortigent LLC, a firm which Convergent founder and chairman Steve Lockshin co-founded in 1994. At Fortigent, Mr. Mastal directed business development strategies and opened new relationships with advisors and institutions that service ultra-high net worth clients.
Mr. Wolford also sees the Catapult initiative as a symbiotic opportunity both for Convergent and for the many independent advisors who find the complexity of running a business growing every year. "Advisors who want to take their careers to the next level—and be relieved of the burdens of marketing, research, technology, reporting, compliance, and client support—will find our platform and offering compelling." Committed onboarding and training systems make Convergent attractive to the independent advisor looking for a place to grow and help build a business at the same time.
"Our two business units, Independence by Convergent™ (high net worth) and Convergent Wealth Advisors (ultra-high net worth), make the client transition process seamless. The firm's presence and expertise in both marketplaces give clients one place to grow their assets throughout the entirety of their wealth development cycle," states Mr. Mastal of his new firm.
Qualified candidates should contact Mr. Mastal at John.Mastal(at)ConvergentWealth(dot)com or 301.998.0323.
About Convergent Wealth Advisors
Convergent Wealth Advisors is a recognized industry leader in wealth management, advising on over $10 billion in assets (as of December 31, 2012). Convergent provides investment consulting services and customized wealth management solutions to ultra-high net worth individuals and family offices with investable assets of $10M and more. Independence by Convergent™ is a division of Convergent focused on servicing clients with $500,000 and more in investable assets.
Convergent has offices in Washington, DC, Los Angeles, New York, and Portland, OR.
Media Contact: Douglas Wolford | 301.284.1112 | Doug.Wolford(at)ConvergentWealth(dot)com
The Barron's rankings are based on data provided by over 4,000 of the nation's most productive advisors. Factors included in the rankings: assets under management (Convergent provided AUA as of December 31, 2012 for this ranking criterion), revenue produced for the firm, regulatory record, and quality of practice. Quality of practice includes an advisor's regulatory/compliance record and philanthropic and charitable work. Non-deposit investment products are not FDIC insured, are not deposits or other obligations of Convergent Wealth Advisors, are not guaranteed by Convergent Wealth Advisors and involve investment risks, including the possible loss of principal.
Convergent is a majority-owned subsidiary of Convergent Capital Management, which is a subsidiary of City National Corporation (NYSE:CYN), the parent company of City National Bank.